Performance
Round 5, the most dynamic round of the Grand Chess Tour!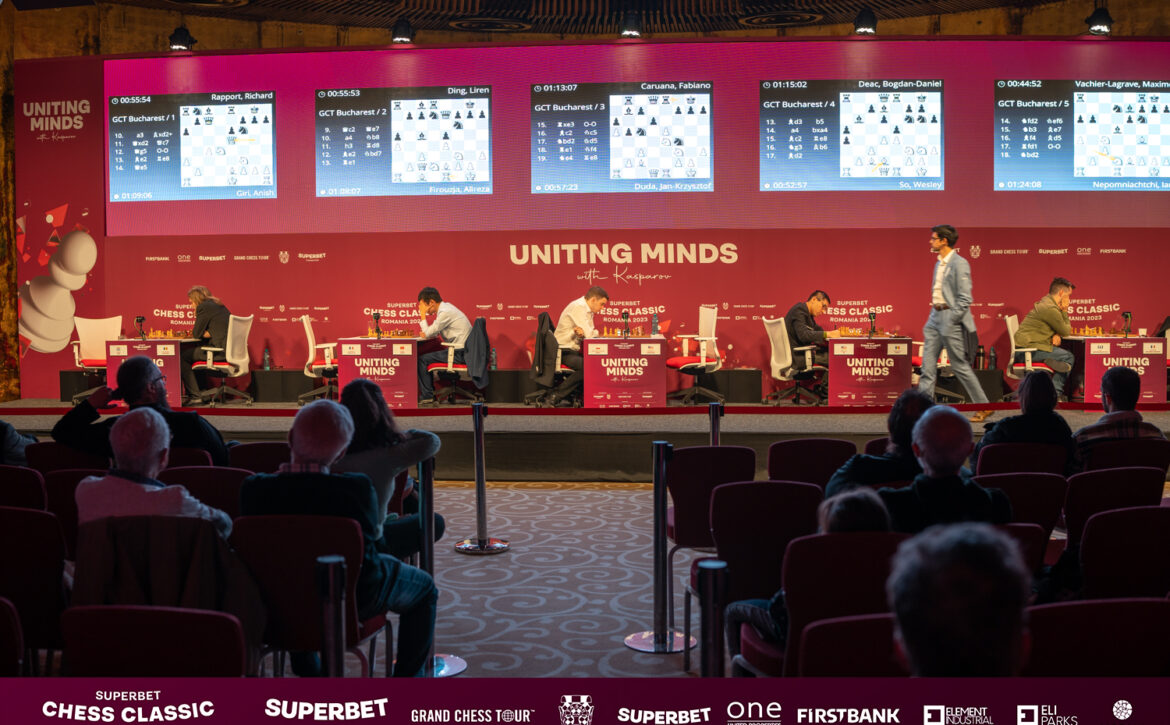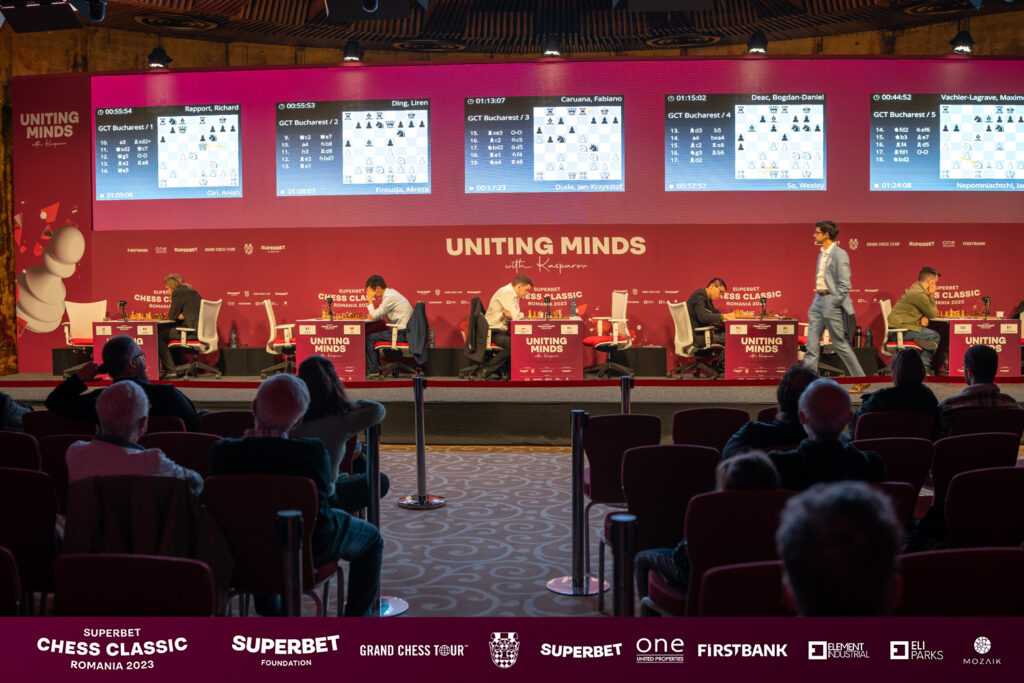 Round 5 of the Grand Chess Tour was full of surprises for professional chess fans. 
The French were at their best in Round 5, with two important wins for their ranking. Maxime Vachier-Lagrave defeated Ian Nepomniachtchi in the most anticipated match of the day.
Alireza Firouzja got his second consecutive win over grandmaster Ding Liren and moved to 2nd place, half a point behind leader Fabiano Caruana.
The opening of this round was memorable for the Grand Chess Tour volunteers and the students of the French School in Bucharest.
European vice-champion and national champion Kirill Shevchenko played a simultaneous in the opening round against the volunteers present. He was joined by French grandmaster Maxime Vachier-Lagrave in a simultaneous against the passionate chess students of the French School.
By far, round number 5 was the most spectacular so far, marking a first half of the competition in Bucharest full of suspense and unexpected results.
Round 5 matches:
Giri Anish – Richard Rapport ½-½
Alireza Firouzja – Ding Liren 1-0
Jan Krzysztof Duda – Fabiano Caruana ½-½
Wesley So – Bogdan Deac ½-½
Ian Nepomniachtchi – Maxime Vachier-Lagrave 0-1