Performance
Super results and a memorable opening ceremony for day 4 of the competition!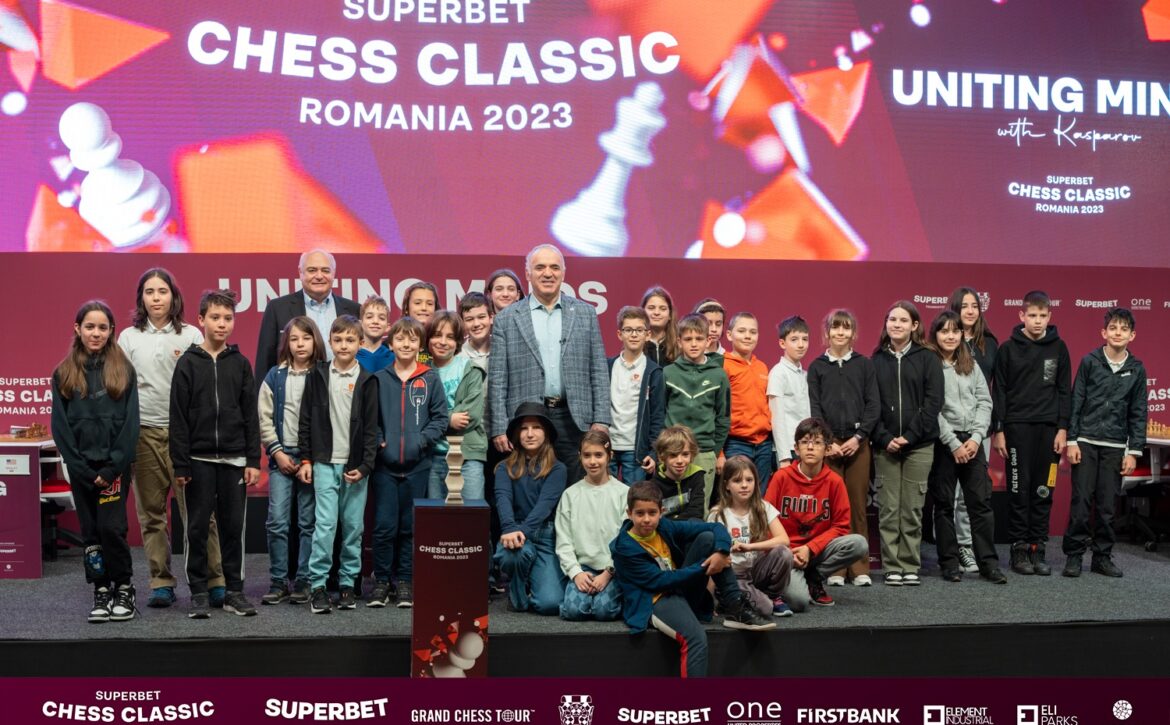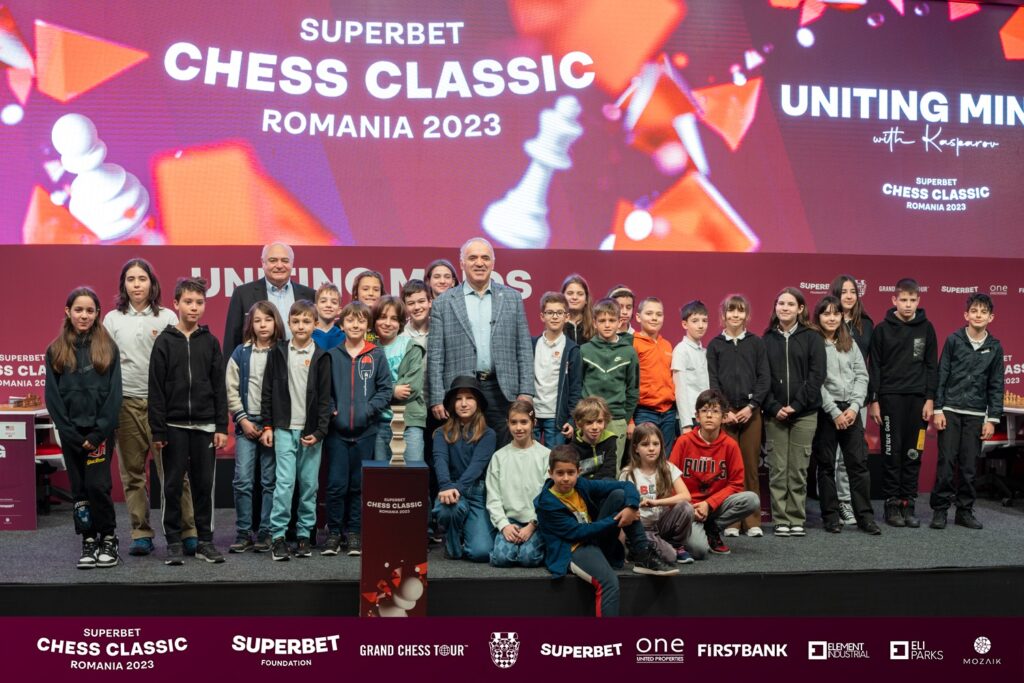 Joy, smiles and excitement were on hand for the children in the GO Scholarship and Step by Step partner programs.
Most of them had the opportunity to meet Grandmaster Garry Kasparov for the first time in a Q&A session organized as part of the Grand Chess Tour.
The little ones came armed with plenty of questions for the greatest champion in the history of the mind sport.
Always smiling, Garry Kasparov shared with the youngsters some of his experience as an athlete, but also some of the secrets that helped him become the greatest chess player of all time.
Absorbed by the stories of the American grandmaster, the children were treated to a memorable experience and an autograph from Garry at the opening of round 4 of the Bucharest stage.
After the beautiful gathering, chess fans everywhere were treated to an exceptional chess show by the 10 magicians.
Fabiano Caruana took the lead in the standings after an unexpected victory over Grandmaster Ian Nepomniachtchi. Fabiano currently sits at the top of the rankings, half a point behind Richard Rapport and Wesley So.
The second surprise of the evening came from French chess player Alireza Firouzja. Unfortunately for Bogdan Deac's supporters, Alireza managed to beat him with a clear victory.
After two draws and a defeat, Alireza Firouzja comes back strong with a win, placing him in 7th place, tied on points with Ding Liren, Giri Anish and Ian Nepomniachtchi.
Today's results:
Bogdan Deac – Alireza Firouzja 0-1
Fabiano Caruana – Ian Nepomniachtchi 1-0
Maxim Vachier-Lagrave – Giri Anish ½-½
Ding Liren – Jan Krzysztof Duda ½-½
Richard Rapport – Wesley So ½-½