Performance
Romania Achieves Historic Triumph at European Club Cup in Chess!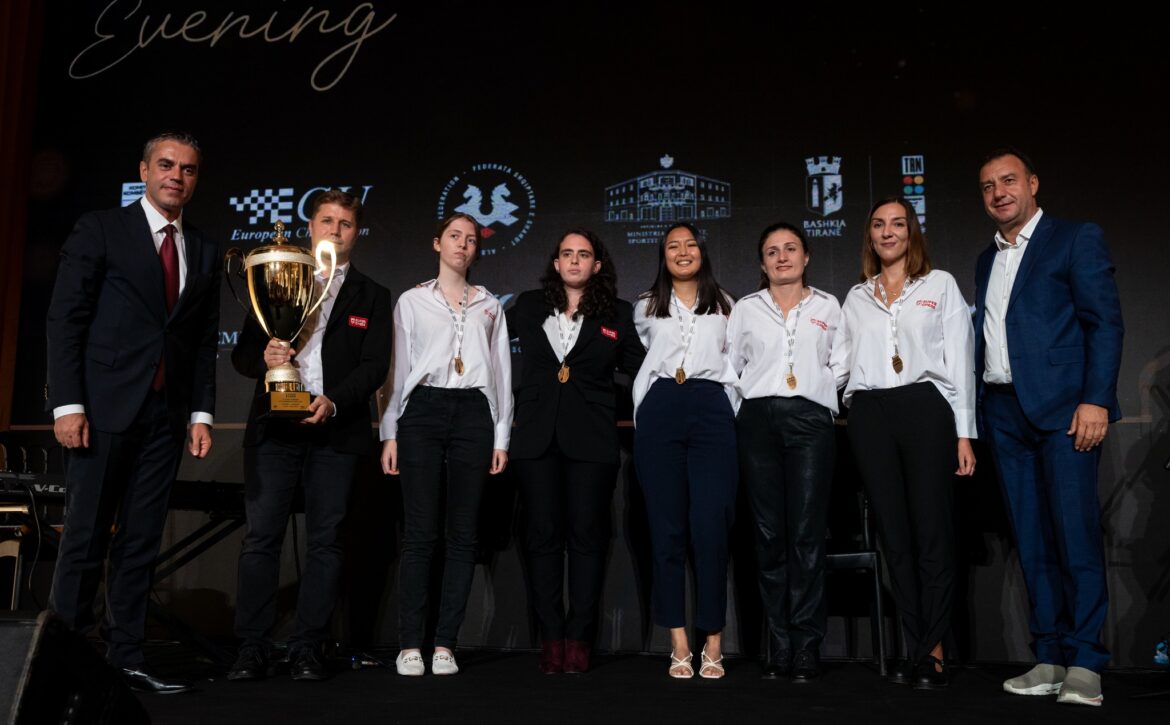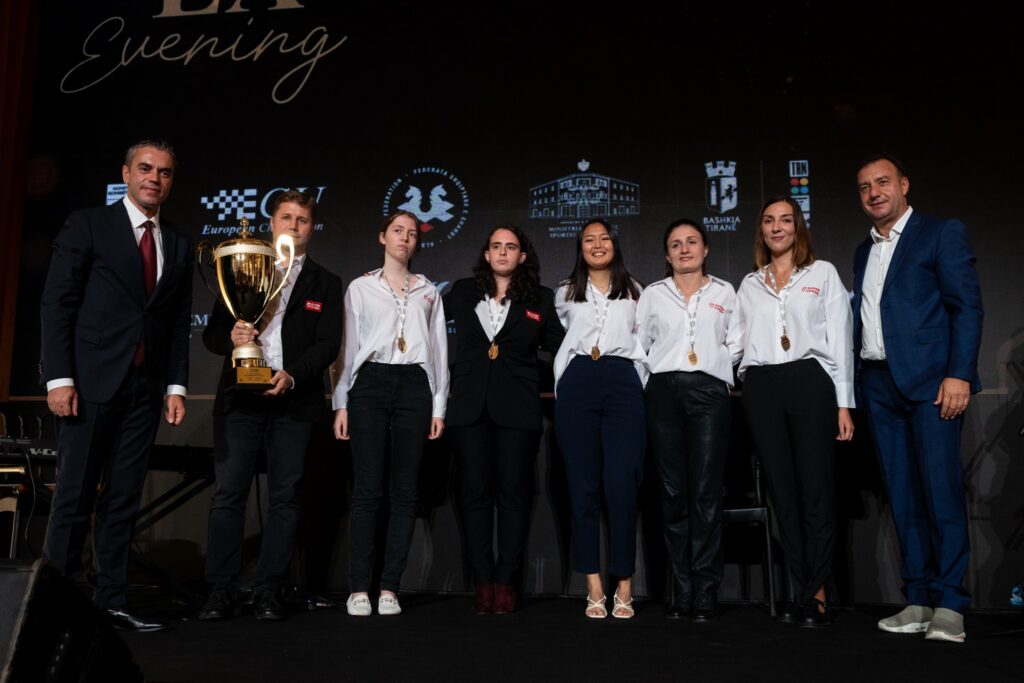 In an unprecedented milestone for Romanian chess, the
women's team from Romania has secured the gold medal in the renowned
"Champions League" of chess clubs at the European Club Cup.
This extraordinary victory marks Romania's first-ever
triumph in this prestigious competition.
The Superchess Women's Team delivered a standout performance
throughout the seven rounds, culminating in a resounding "golden"
victory for Romania.
Comprising the talents of Irina Bulmaga, Dinara Wagner,
Marsel Efroimski, Nino Batshiashvili, and Eline Roebers, the team's exceptional
prowess was on full display. The climax of their journey came in a thrilling
final-round match against formidable opponents from Garuda Ajka, where they
secured victory with a score of 2.5-1.5 after four intense games. Noteworthy
were the crucial contributions of Dinara Wagner and Marsel Efroimski, who
played instrumental roles in propelling the team to the top of the podium.
With an impressive record of six wins and only one loss,
Superchess etched its name in history as the first Romanian team to claim the
European Chess Club Cup, an accomplishment that will be celebrated for
generations.
Irina Bulmaga shared her thoughts on the journey: "It
was a challenging yet captivating tournament, filled with tense matches. The
incredible team spirit played a vital role, with each member giving their all
on the board. When one of us faced adversity, our teammates stepped up, taking
calculated risks to turn the tide. Our captain, Alex Motylev, played a pivotal
role, not only in preparing us for our games but also in boosting our
morale."
In the open category, the Romanian men team, consisting of
Vishy Anand, Richard Rapport, Kirill Shevchenko, Liviu-Dieter Nisipeanu,
Constantin Lupulescu, Vladimir Fedoseev, Jorden Van Foreest, and Bogdan Deac,
demonstrated their exceptional skills by maintaining an undefeated streak until
the 7th round. However, a momentary lapse in a crucial match against the
defending champions, Novy Bor, saw the Romanian team finish in 5th place
overall after a dramatic final round.
The Superchess team received funding and support from the
Superbet Foundation in partnership with the Romanian Chess Federation, an
alliance that has been instrumental in nurturing and developing Romanian chess
talents.
The Superbet Foundation maintains its steadfast commitment
to supporting the development of chess in Romania, providing support and
assistance to chess players of all generations, and fostering the growth of
this significant sport in the country.