Performance
The Bucharest leg of the Grand Chess Tour 2023 has come to an end!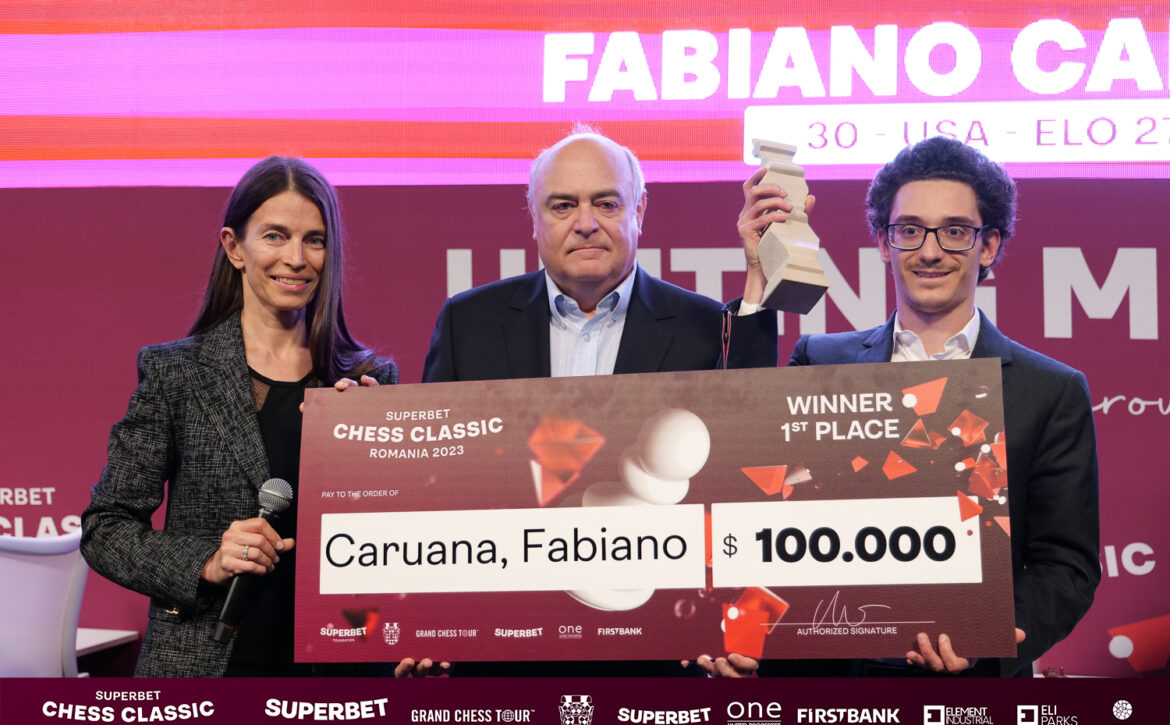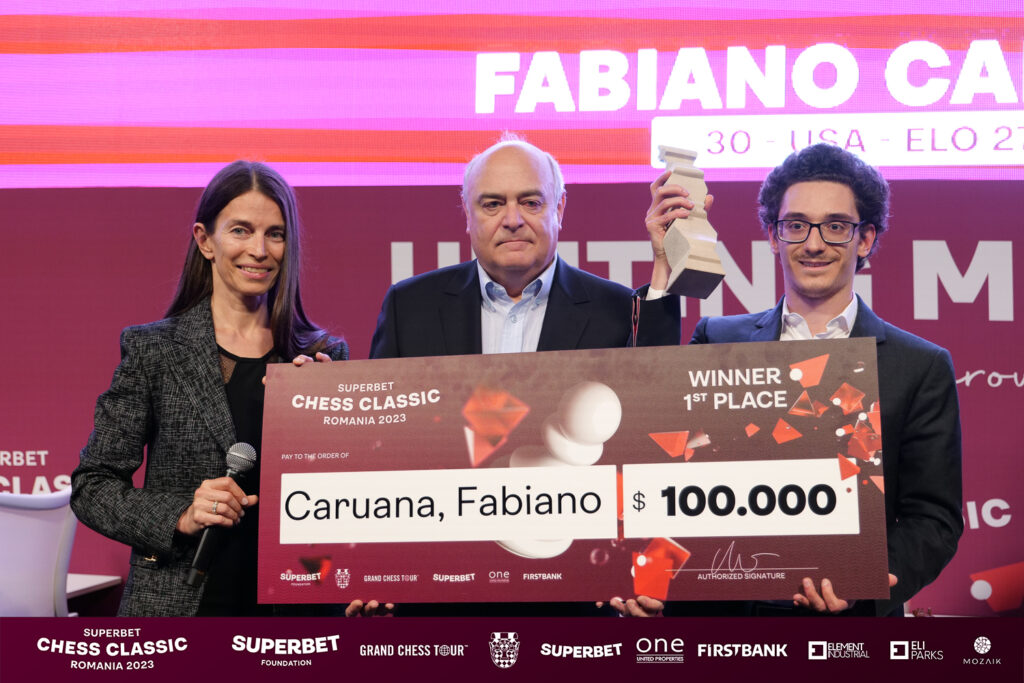 The chess show kept chess lovers in suspense throughout the 9 rounds of play. We had 10 of the world's best chess players, a prize pool of $350,000 and a show worthy of the world chess hall of fame.
Fabiano Caruana surprised the audience with his performance, managing to finish the competition in first place, half a point behind the Romanian representative, Richard Rapport.
The American grandmaster was undefeated in this stage of the tournament, managing to lead the last game played against Richard Rapport to a favourable draw result.
We had close games, surprise results, and a room full of chess lovers at every round.
Round 9 results
Wesley So-Jan Krzysztof Duda-½-½
Richard Rapport-Fabiano Caruana-½-½
Alireza Firouzja-Maxime Vachier-Lagrave-½-½
Giri Anish-Ian Nepomniachtchi-½-½
Bogdan Deac-Ding Liren 0-1
The round in Bucharest was a great start to the tournament for us. Good moments were in abundance and chess fans in Bucharest enjoyed the most anticipated matches of the year. From tomorrow, the show will continue in Warsaw, where we will have world number 1 Magnus Carlsen, Radoslaw Wojtaszek, Bogdan Deac and Kirill Shevchenko.
It remains to be seen whether Fabiano Caruana will manage to win the second stage of the tournament or whether the presence of the great champion Magnus Carlsen will drastically influence the rankings.