Performance
Watch the results of the first day of the Superbet Rapid & Blitz Croatia tournament!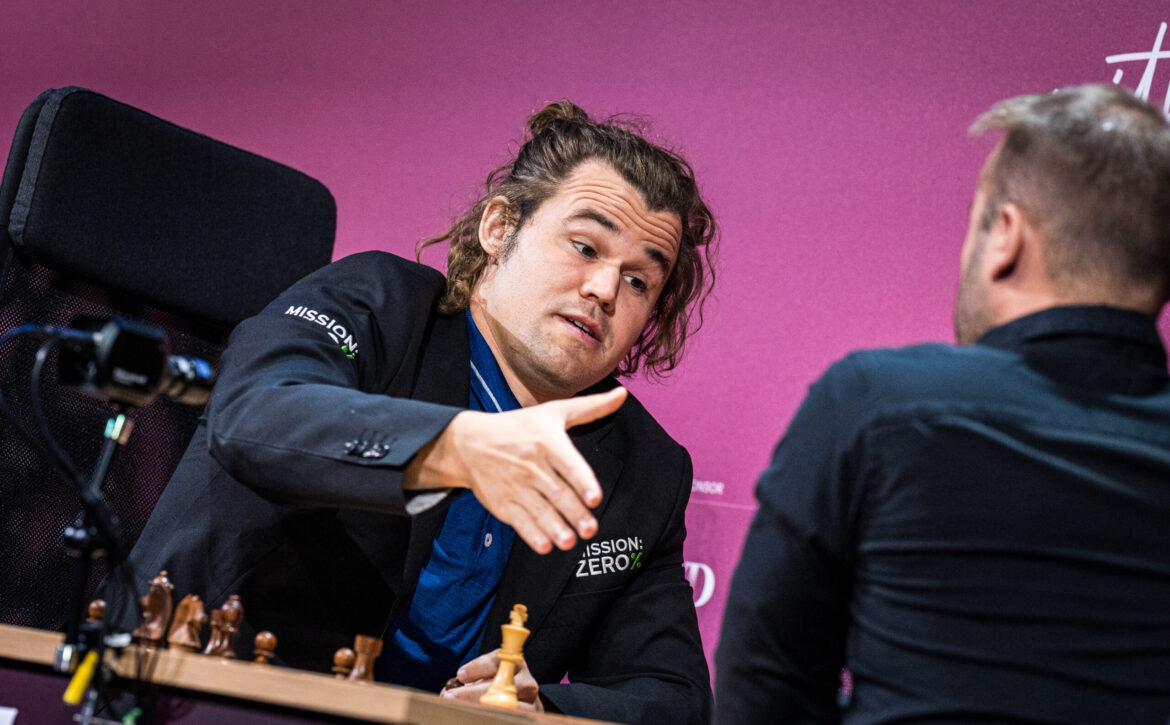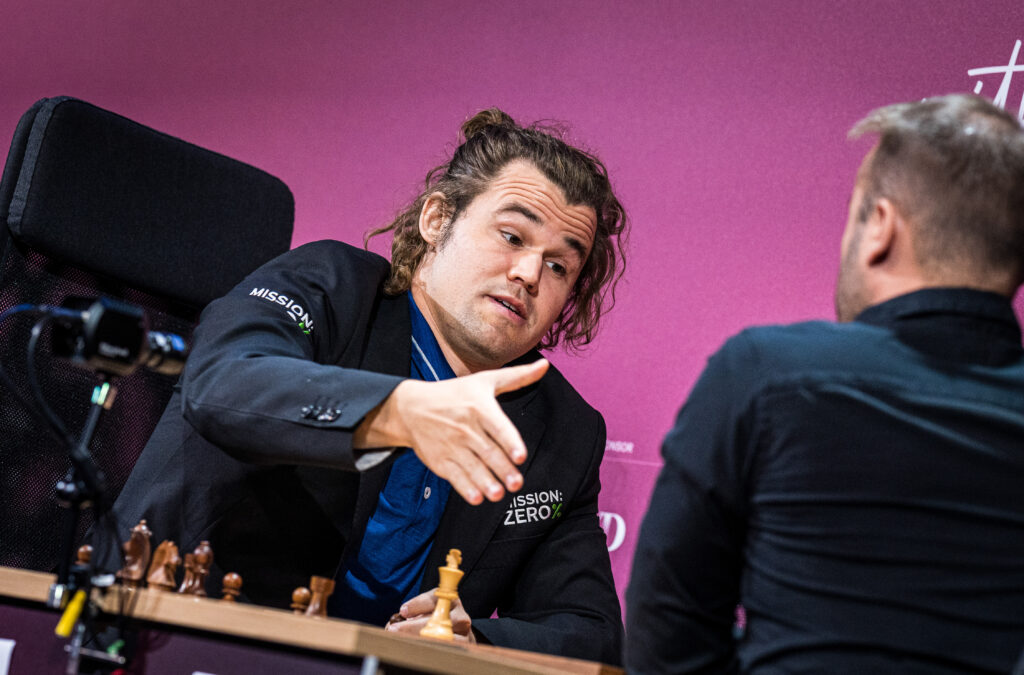 The Grand masters had a fiery debut on the first day of competition. During the 3 rounds played, we had surprising results, quick moves, and matches lived at maximum intensity by the audience present.
The opening round of the first competition day ended with 3 important victories for former champion Magnus Carlsen, Romania's representative Richard Rapport, and Polish grandmaster Jan Krzysztof Duda.
Magnus defeated the young D Gukesh after a fast game completed by the Norwegian star. Duda once again showed his skills in front of the chessboard and notched his first win over Nepo, while Richard surprised the audience with a victory over American grandmaster Fabiano Caruana.
Round 1 results:
D Gukesh – Magnus Carlsen 0-1
Ian Nepomniachtchi – Jan Krzysztof Duda 0-1
Alireza Firouzja – Vishy Anand ½- ½
Richard Rapport – Fabiano Caruana 1-0
Constantin Lupulescu – Ivan Saric ½- ½
The second round of the competition continued to keep the audience on their toes. The 3 game-winning streak continued to the delight of chess lovers. Grandmaster Jan Krzysztof Duda got his second win against French Alireza Firouzja, putting him on top of the ranking after two games played.
Although he got off to a good start in his debut match, Richard was unable to match former world champion Vishy Anand. Anand notched his first win after a win over the Romanian representative, placing him 3rd with a win and a draw after two completed rounds.
Certainly, the second round was not in favor of the Romanian flag. Caruana came back strong after his first-round defeat to Raport and won the duel against Romanian grandmaster Constantin Lupulescu.
Round 2 results:
Jan Krzysztof Duda – Alireza Firouzja 1-0
Vishy Anand – Richard Rapport 1-0
Magnus Carlsen – Ivan Saric ½- ½
D Gukesh – Ian Nepomniachtchi ½- ½
Fabiano Caruana – Constantin Lupulescu 1-0
The last round of the first day of competition was a success for Richard Rapport and Vishy Anand. The winning streak was broken in match 3 for Jan Krzysztof Duda. Richard Rapport prevailed against him after a long match full of twists and turns for both players.
Vishy Anand had a quick victory over Romanian grandmaster Constantin Lupulescu. The former world champion gave the Romanian player no chance, managing to get the fastest win of the round.
With two wins and a draw, Vishy climbed to the top of the leaderboard, followed by Magnus Carlsen, Richard Rapport, and Jan Krzysztof Duda.
Constantin Lupulescu – Vishy Anand 0-1
Ivan Saric – Fabiano Caruana ½- ½
Richard Rapport – Jan Krzysztof Duda 1-0
Alireza Firouzja – D Gukesh ½- ½
Ian Nepomniachtchi – Magnus Carlsen ½- ½