Performance
Two important victories on the second day of the stage in Bucharest!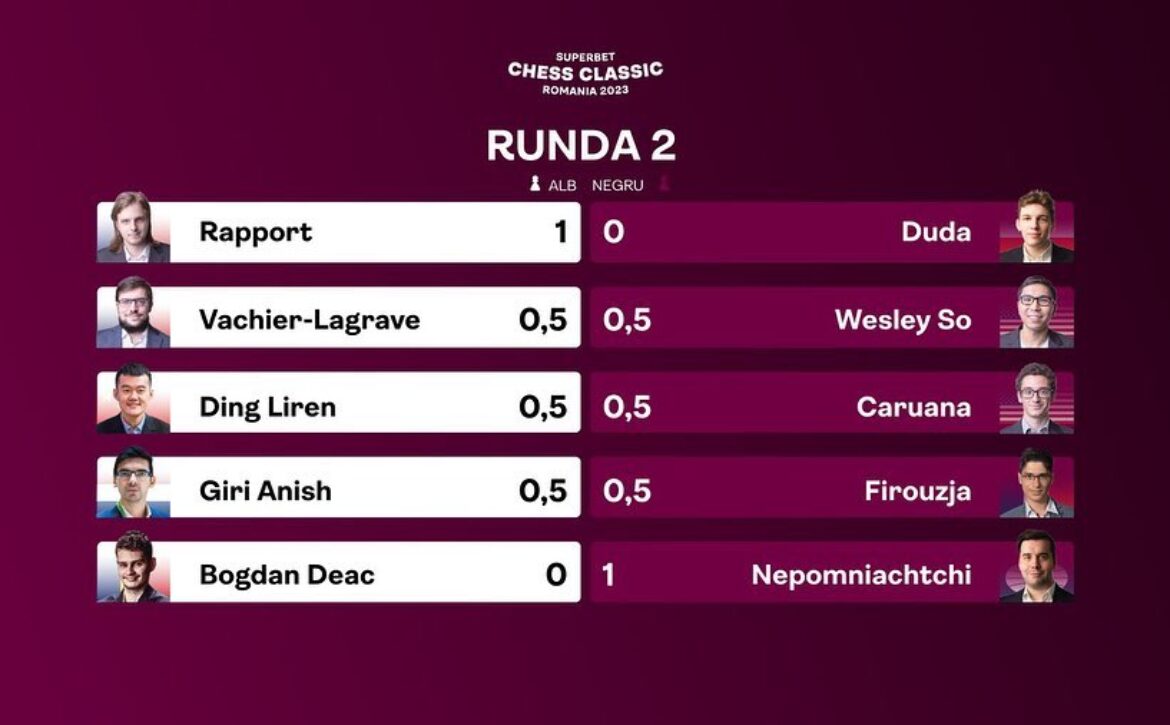 Day two of the Bucharest stage surprised chess fans everywhere with two wins in the most anticipated matches of the round.
Romania's representative Richard Rapport scored a win over Polish grandmaster Jan Krzysztof Duda in the longest match of the day.
After his draw with Rapport in the first round, Ian Nepomniachtchi gained a significant lead in the rankings with a win over our countryman Bogdan Deac. The Romanian player played defensively until the last move, but Nepo's experience made the difference in this match.
Today's results:
Richard Rapport – Jan Krzysztof Duda 1-0
Bogdan Deac – Ian Nepomniachtchi 0-1
Anish Giri – Alireza Firouzja- 1/2-1/2
Wesley So – Maxime Vachier-Lagrave – 1/2-1/2
Fabiano Caruana – Ding Liren- 1/2-1/2