Performance
Magnus Carlsen became the Superbet Rapid&Blitz Poland champion!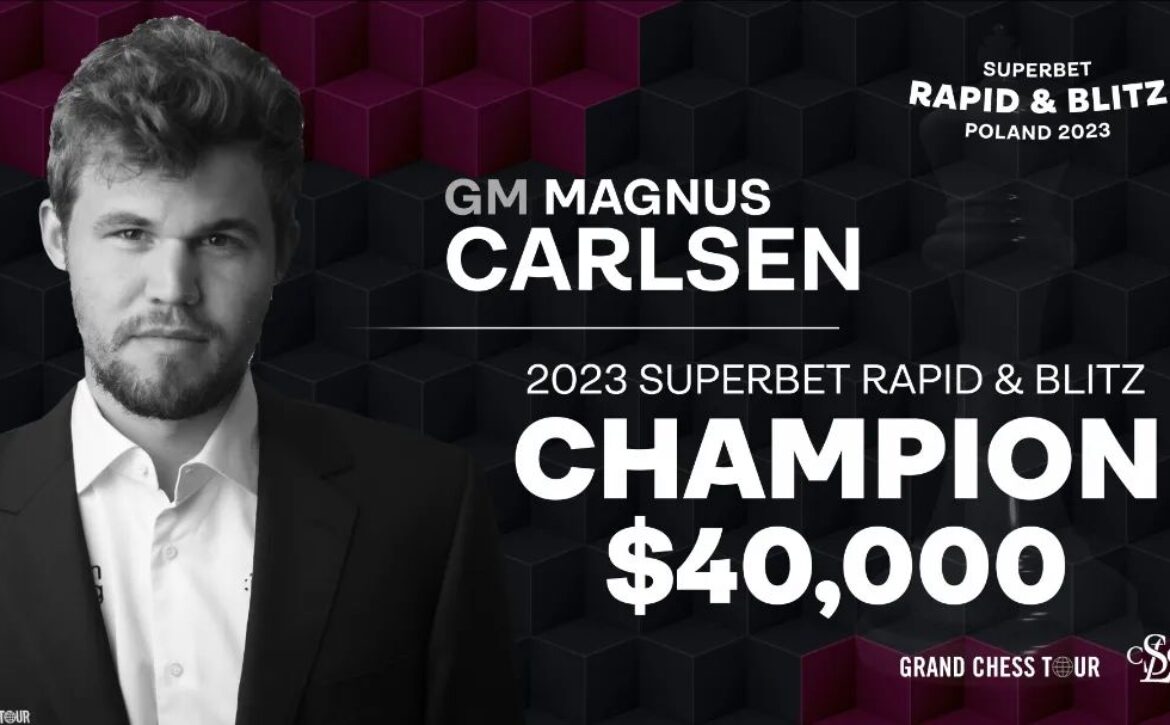 The second leg of the Grand Chess Tour 2023 was a show for mind sport lovers worldwide.
The 10 chess wizards kept us on our toes throughout each round, and the grand finale was completed by Magnus Carlsen's victory and winning the Superbet Rapid&Blitz Poland 2023 stage title.
Jan Krzysztof Duda had a great run in this stage of the tournament, finishing first in the rapid chess rankings with 6.5pct. However, the difference was made in the blitz tournament where Magnus was unbeatable throughout the rounds.
Final rankings:
1-Magnus Carlsen
2- Jan Krzysztof Duda
3-Wesley So
4-Maxime Vachier-Lagrave
5-Levon Aronian
6-Richard Rapport
7-Anish Giri
8-Kirill Shevchenko
9-Bogdan Deac
10-Radoslaw Wojtaszek