Performance
Jan- Krysztof Duda, champion at SuperUnited Rapid&Blitz Poland 2022!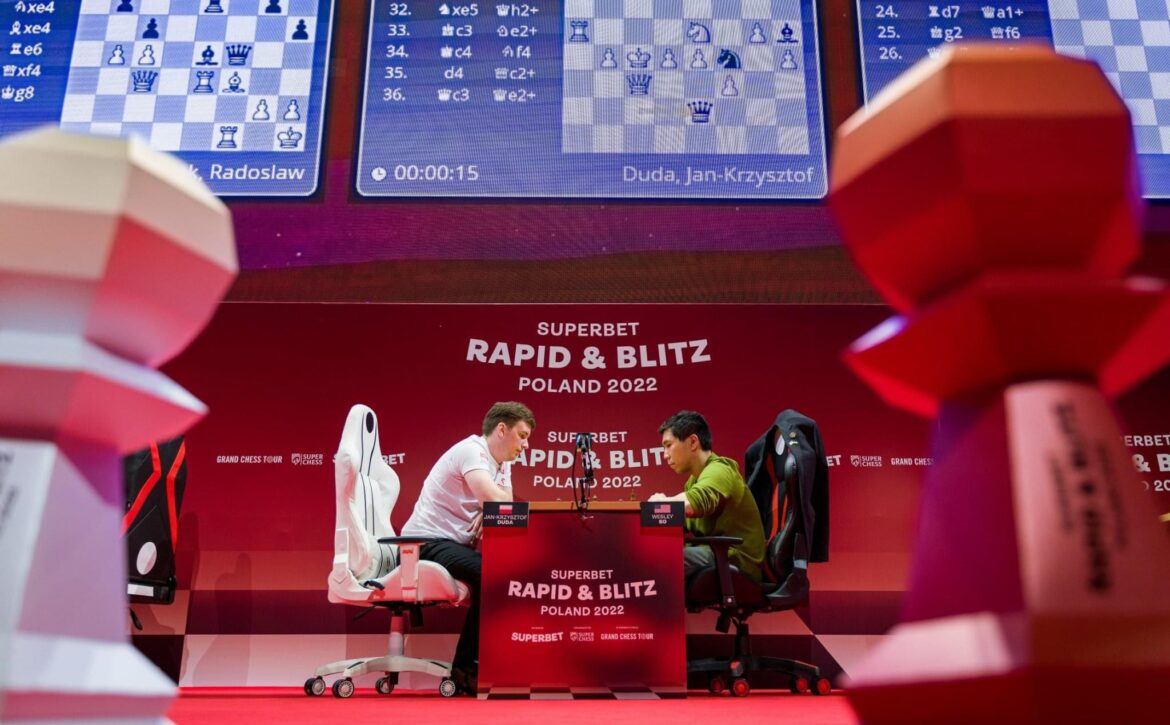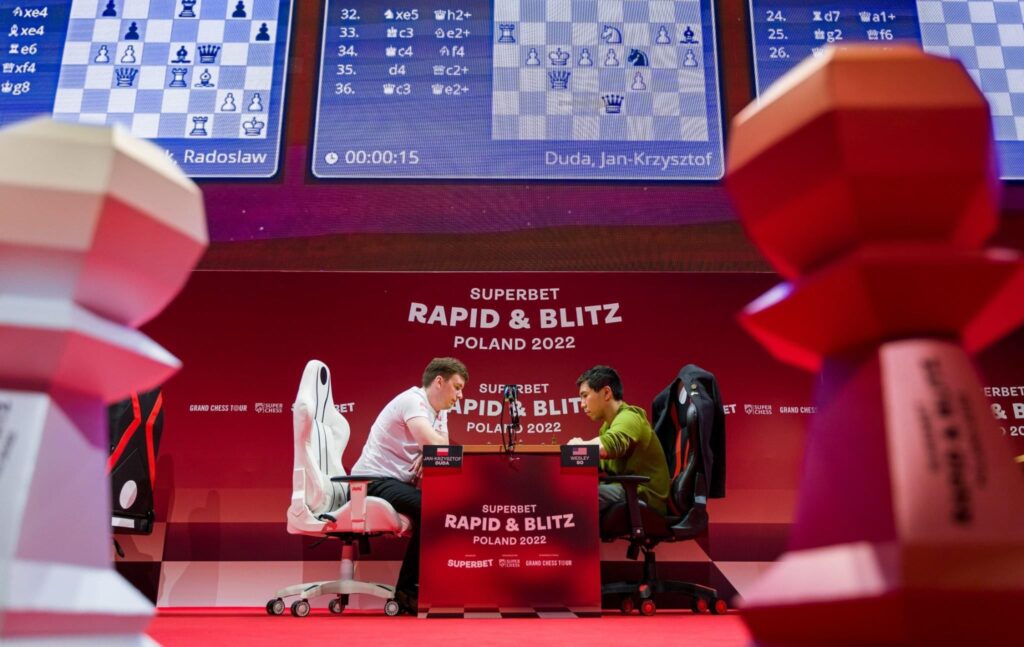 The month of May this year will remain memorable for professional chess fans around the world. The Superbet Chess Classic tournament in Bucharest delighted us with the most awaited games of the competitive season, and in addition to the show in Bucharest, we were able to enjoy the Superbet Rapid&Blitz Poland 2022 duels.
We started with an incredible appetite for chess after the great victory in Bucharest of the American Maxime Vachier-Lagrave, and the performance of the players participating in the tournament in Poland rose to the level of the public's expectations. After a fiery tournament and games where every move could change the fate of the game, Jan-Krysztof Duda won the sympathy of the fans, holding the Superbet Rapid&Blitz trophy at home, on the territory of Poland. With a difference of only 0.5 points in the final standings between the top two positions, the young Polish player once again strengthened the fans' confidence with his performances. Winning the grand prize confirmed that Jan-Krysztof Duda will be one of the grandmasters who will remain etched in the memory of fans everywhere and in the Hall of Fame of Polish chess.
The good news doesn't stop there! The next stage of the Grand Chess Tour will be held in Zagreb, a place appreciated and loved by chess lovers. World champion Magnus Carlsen will also participate in this tournament, and his stature and track record recommend him to the fans as a potential winner of the Zagreb trophy.
As we all know, chess is the sport where surprises can appear at any time. One of these being the performance of the representative of our country, David Gavrilescu. In his first participation in a competition of such scope, the Romanian chess player finished in 10th position in the competition in Poland. His score was strengthened by 4 prestigious blitz victories over grandmasters Anand, Korobov, Wojtaszek and Shevchenko, but also by the two draws achieved in rapid chess.
We are in for a surprise and the Zagreb tournament will surely complete a successful trio for both participating players and fans everywhere.