Performance
CSU ASE Superbet wins silver medal at the Club Cup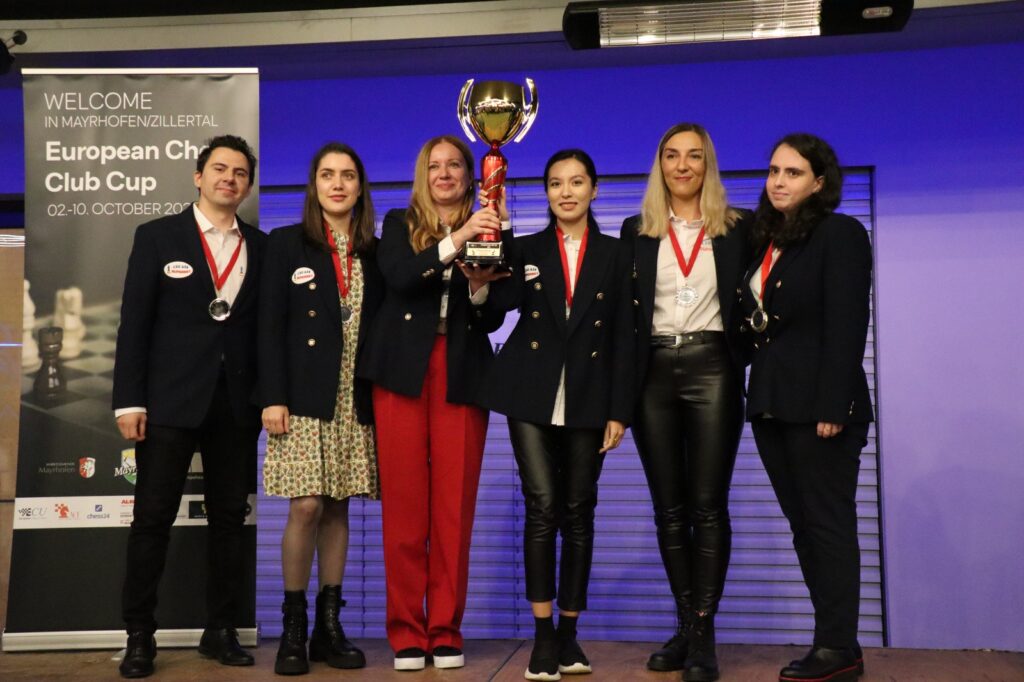 CSU ASE Superbet showcased their impressive skills at the OPEN, one of the most esteemed chess competitions in the world. The team, consisting of grandmasters Vishy Anand, Richard Rapport, Bogdan Deac, Constantin Lupulescu, David Gavrilescu, D Gukesh, Gabriel Sargissian, and Liviu Dieter-Nisipeanu, performed remarkably and finished in 6th place with 4 wins, 2 draws, and 1 defeat.
In the women's category, CSU ASE Superbet's team made history by finishing in second place. The team, which included champion Irina Bulmaga, Dinara Saduakassova, Ekaterina Atalik, Marsel Efroimski, and Jovanna Rapport, won 5 games, drew 1, and lost 1 to secure their spot on the podium.
Both the men's and women's teams competed against the world's top competitors and won crucial games that captivated chess enthusiasts worldwide. The intense competition saw nail-biting moments, including the women's match against Poland's BGK KS Gwiazda Bydgoszcz, where Marsel Efroimski's victory against Grandmaster Joanna Majdan secured their 5th win and kept them in contention for a medal.
In the men's category, Vishy Anand's win against Superbet Grand Chess Tour 2021 champion Shakhriyar Mamedyarov in the 4th round was a notable achievement worthy of a Grand Chess Tour.
The year 2022 has been a remarkable one for Romanian chess, with many significant victories, and winning a medal in the Club Cup remains the biggest surprise of the season. As a sponsor and partner of the CSU ASE Superbet club, we are thrilled with their success and look forward to seeing Romanian chess continue to excel on the world stage.