Performance
CSU ASE Superbet Remains Undefeated in the Club Cup.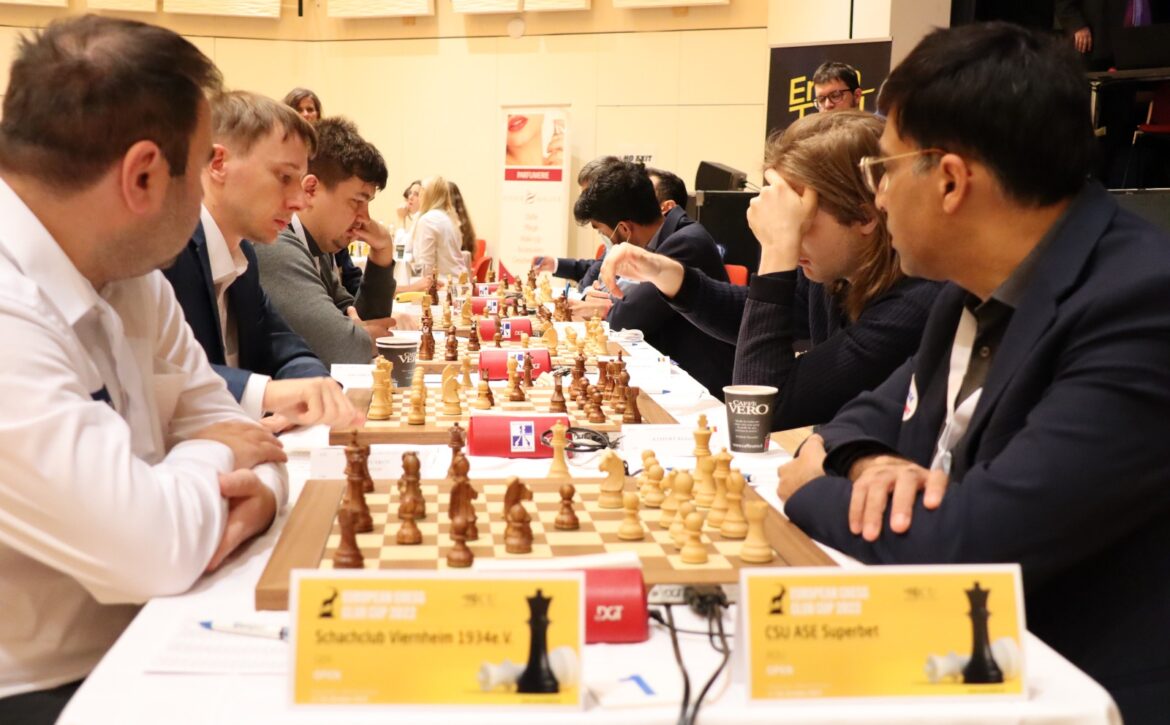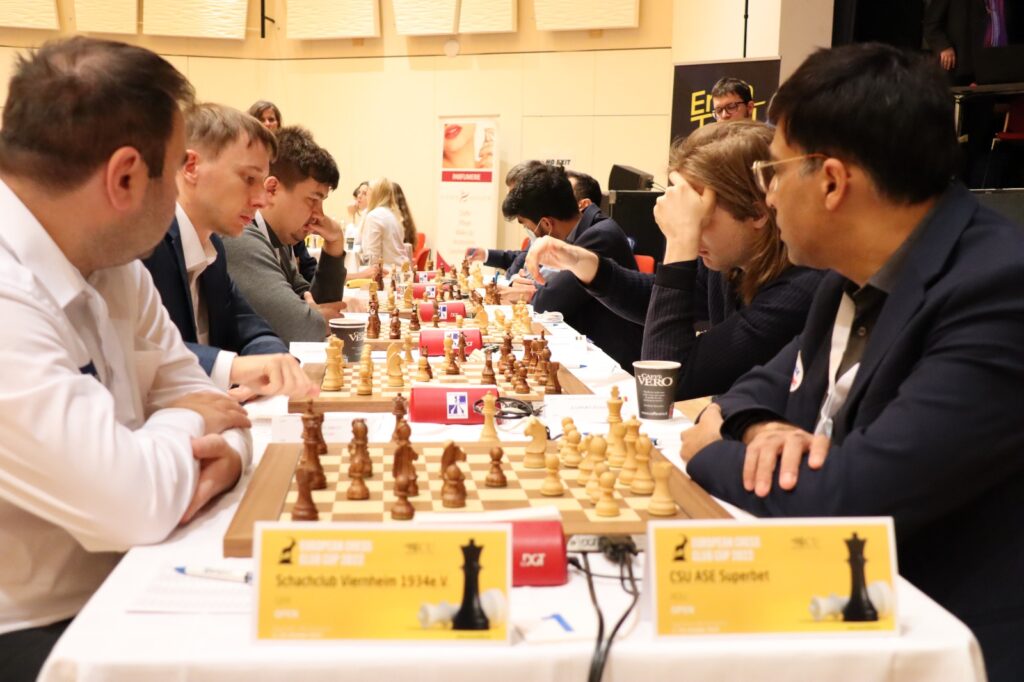 CSU ASE Superbet continues to impress in the Club Cup and remains a strong contender for this season's title. The Romanian men's team faced off against the German team Schachclub Viernheim 1934e.V in a closely fought match that ended in a tie (3-3), keeping CSU ASE Superbet in the running for the championship.
Vishy Anand's victory in the most important match of the round was crucial for the Romanian team. The Indian grandmaster defeated the champion of the Superbet Grand Chess Tour 2021 in Bucharest, giving CSU ASE Superbet a fighting chance in the match.
The women's team also had a similar result in their match against ASVOe Pamhagen, with a draw (2-2) that was secured by the talented champion Irina Bulmaga.
Today, CSU ASE Superbet faces a tough challenge in round number 5 against the Serbian team, Novy Bor Chess club. The match promises to be a difficult one, which is why captain Ivan Sokolov has called upon Vishy Anand, Richard Rapport, Bogdan Deac, D Gukesh, Liviu Dieter Nisipeanu, and Gabriel Sargissian to lead the team to victory.
On the women's side, CSU ASE Superbet will compete against the Polish team BGK KS Gwiazda Bydgoszcz in a match that will be critical for securing a top position in the standings. The women's team will be represented by Irina Bulmaga, Dinara Saduakassova, Ekaterina Atalik, and Marsel Efroimski.
Congratulations to CSU ASE Superbet on their impressive performances in Round 4, and we wish them the best of luck in today's Super Matches!