Performance
The magic of the GrandChessTour continues in Zagreb – Top players battle it out for the top prize of $40,000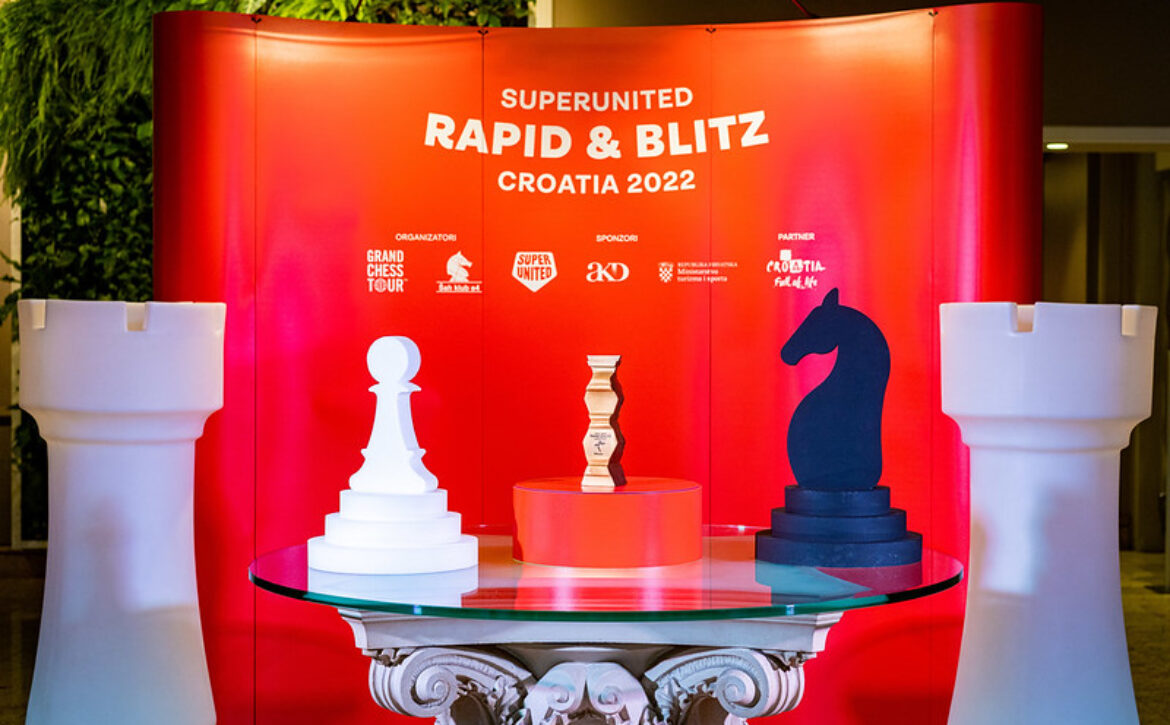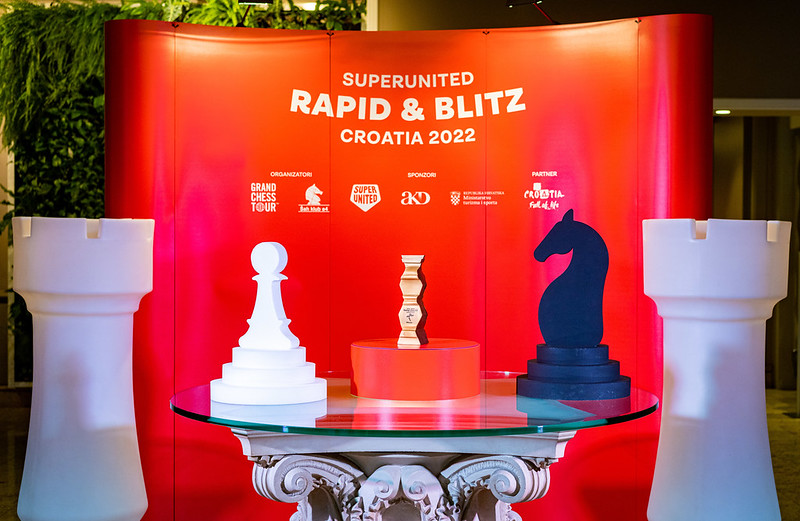 The opening ceremony of the 3rd edition of the GrandChessTour 2022 was a memorable event for mind sports enthusiasts all over the world. In addition to the presence of world-class players such as Magnus Carlsen or Ian Nepomnichtchi, the grand opening of the GrandChessTour Croatia was attended by grandmaster Garry Kasparov and the country's prime minister Andrej Plenkovic.
The event organized by SuperUnited in partnership with the Government of Croatia and the Ministry of Sports brought 10 of the world's most successful chess players to the same chessboard in the battle for the grand prize of $40,000.
For the first time in the history of the GrandChessTour, the event was broadcast nationwide by national television.
The first move belonged to the Prime Minister in a head-to-head match with Magnus Carlson. Later, during the press conference, Magnus stated that he preferred this GrandChessTour format over the traditional world competition.
Round 1
Everyone was waiting for the surprise first round match between champion Magnus Carlsen and grandmaster Ian Nepomniachtchi. Unfortunately, Magnus stated that he does not feel motivated to repeat last year's final in Dubai, refusing to defend his title against his opponent.
The big surprise came from Dutch player Jorden Van Foreest in his match against Grandmaster Shakhriyar Mamedyarov. The black color brought luck to the Dutchman this time, achieving a first victory against the champion from Bucharest last year. Firouzja also led the game against Croatia's Ivan Saric in a last-minute victory.
Round 2
Although it was an unexpected start from champion Magnus Carlsen, he made his presence felt in the second round match played against Bulgaria's Veselin Topalov. White fought heroically to take the match to a draw, but the experience of the reigning champion led him to a favorable result and 2 points won.
Round 3
After a motivational message sent by grandmaster Gary Kasparov on Twitter, the current favorite for the title, Alireza Firouzja, set his sights and achieved a second win in 3 matches against Bulgarian player Veselin Topalov.
Ranking
 1-Alireza Firouzja 5p
T-2-Magnus Carlsen 4p
T-2-Wesley So 4p
T-2-Maxime Vachier-Lagrave 4p
T-2-Jorden Van Forest 4p
6- Shakhriyar Mamedyarov 3p
T-7-Ian Nepomniachtchi 2p
T-7-Leinier Dominguez 2p
T-7-Ivan Saric 2p
8-Veselin Topalov 0p
Matches Round 4
Vachier-Lagrave VS Van Forest
Saric VS So
Nepomniachtchi VS Dominguez
Topalov VS Mamedyarov
Carlsen VS Firouzja