Performance
Interview with Liviu Matei – "Sport changed my life"!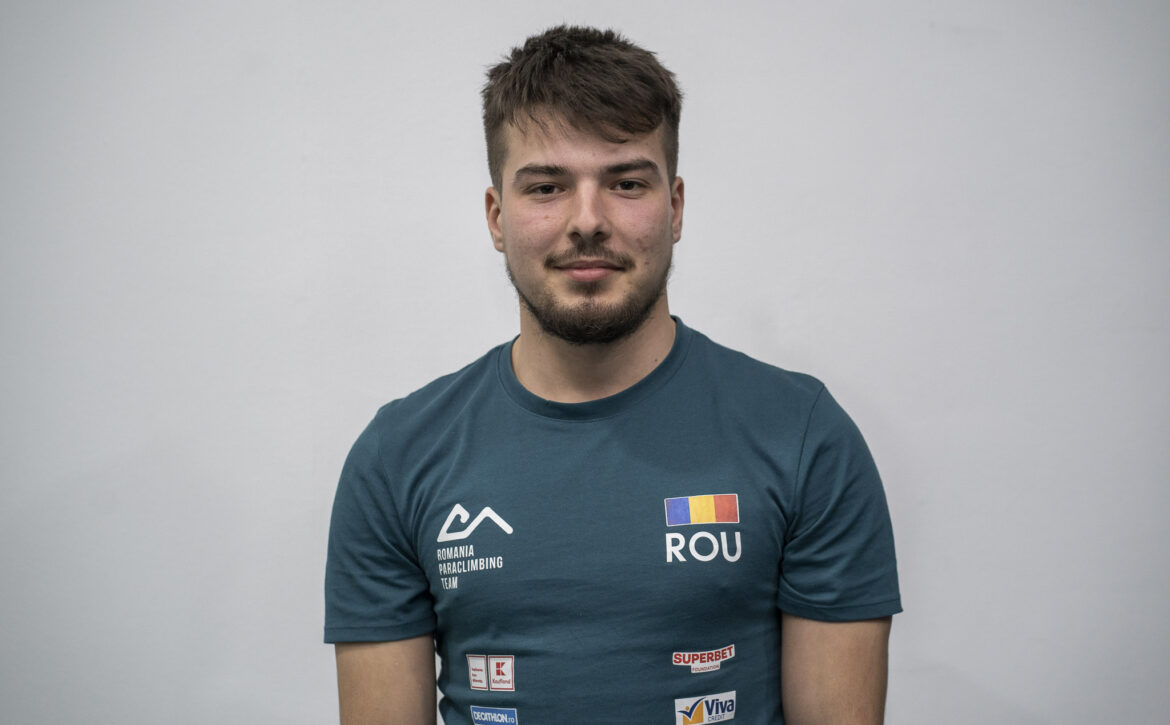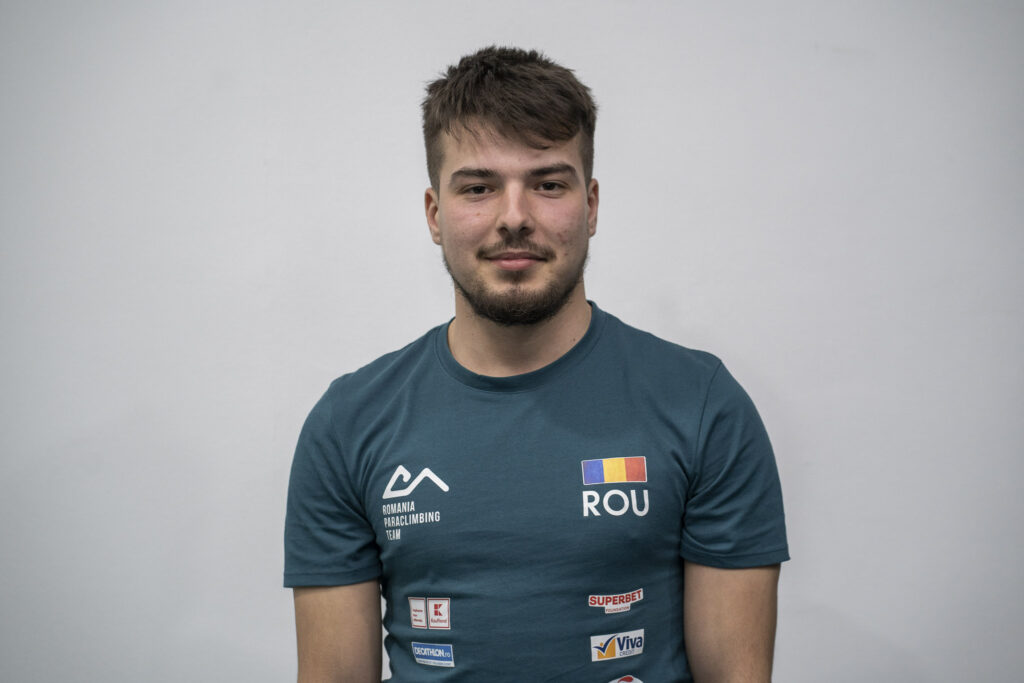 Liviu Matei is a 22-year-old young man for whom ambition knows no barriers. Having entered the world of climbing a short time ago, Liviu is part of the Climb Again team and feels better than ever. Liviu is one of the few athletes from the Climb Again team who surprised with a rapid ascent. Although he has only been training for a year, Liviu has already won his first prize in an official competition and is setting big goals for the next season.
His enthusiasm and discovered passion for climbing caught the attention of both us and our teammates. With a smile on his face, Matei agreed to give us more details about his passions and desires in an interview.
 What made you enter the world of paraclimbing and when did you start?
 "I got in touch with the world of paraclimbing a year ago. Claudiu Miu invited me to the Climb Again hall and I found it fascinating. It was something new for me, I liked it very much and I adapted quickly. I felt like I was in a little family, and the moment I experienced more routes gave me enormous satisfaction."
To what extent has this sport changed your life?
"It changed my life quite a lot. I live much healthier since I took up sports. Climbing opened my appetite for sports and I started doing more activities. I wish we had more peers and more people with disabilities developed a passion for climbing."
How was the beginning period for you? Was the training difficult?
"The beginning period was not difficult for me. I've done sports in the past, but I went through a long hiatus before taking up rock climbing. During this period I learned a lot from new people. It was therapeutic for me to be able to hang out with people who can teach me beneficial things."
How much do you currently train?
"I train quite a lot. I currently have 3-4 workouts per week. The nice part is that they differ from day to day. For example, today I can train for bouldering, tomorrow for climbing. When we are with the whole team, we go to the mountains and train on the rocks. The other day I climbed the Via Ferrata, an extraordinary route."
What was the most intense competition for you?
"I had the most intense competition in Moscow last year. It was my first participation in a World Championship. I went there with only two months of training, not being used to the idea of ​​competition. I found the experience difficult, but I'm glad I got through it."
"When I want something, I work for that thing and do my best to get it. I would like to develop this sport, to give more people with disabilities the opportunity to discover its beauty."
What do you think is the key to success in sports?
"The key to success is to train frequently and always take care of your life. You always have to be analytical and learn from other people's mistakes."
If you could send one message to all people, what would you say?
"Take up sports! It is very important to have a healthy life. In addition to this aspect, sport educates and frees us from negative thoughts. The Climb Again family also helped me a lot socially. Sports and people always help you forget about your problems."
Liviu Matei has big plans in terms of popularizing sports for people with disabilities.
His wishes are also our wishes and we want to do everything we can to give people with disabilities the chance to rediscover themselves through sports.
We wish Liviu the best of luck in the future competitions and keep our fingers crossed for him to see all his ideas come to fruition.