Education
Michael Khodarkovsky, president of the Kasparov Foundation, challenged to a game of chess by one of the students of the Step by Step Middle School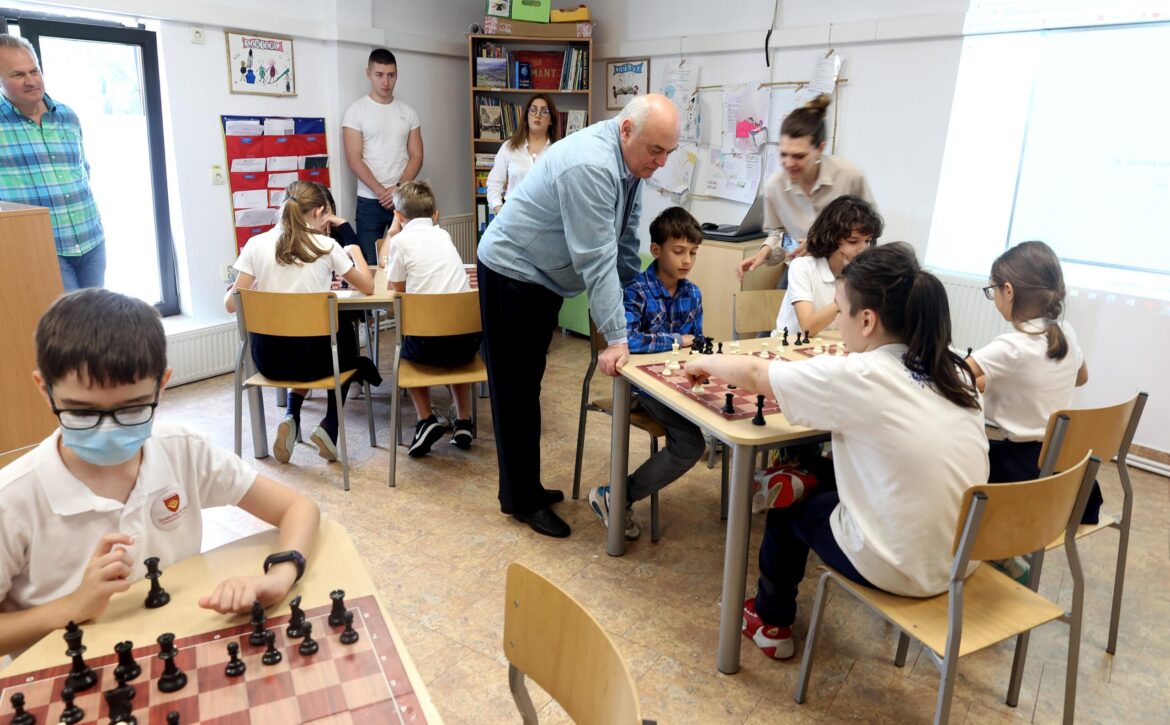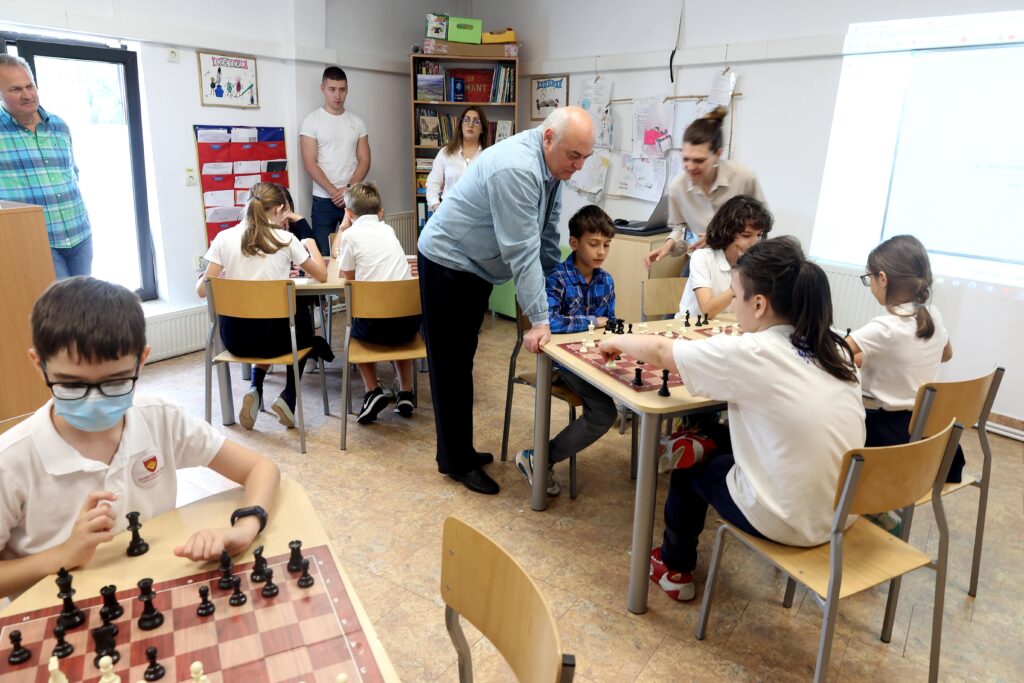 Michael Khodarkovsky, President of the Kasparov Foundation was challenged to a game of chess by one of the students of the Step by Step Middle School where the foundation's chess textbooks established by Garry Kasparov are used in a pilot program supported by the Superbet Foundation.
Present in Bucharest for the opening stage of the international chess circuit, Grand Chess Tour 2022, a circuit endowed with total prizes of 1.4 million dollars, Michael Khodarkovsky visited the Step by Step Secondary School on the very day the educational institution celebrated its anniversary 10 years of existence.
The great champion was accompanied by Tereza Pribanova, vice-president of the international tournament, Anastasia Karlovych, Ukrainian chess grandmaster and Augusta Dragic, president of the Superbet Foundation.
The students had the extraordinary opportunity to receive advice from one of the greatest international champions, but also to ask him for his autograph on the manual of which he is the co-author.
At the end of the visit, Vlad Buturuga, a student in the 4th grade, challenged Michael Khodarkovsky to a game of chess, a challenge accepted with delight. The game was played digitally, on a laptop. Broadcast with the help of the video projector, the game was opened by Vlad, who consulted throughout the match with his colleagues, which helped him to build a strong game strategy and have a broad vision of the match.
The game did not have a winner because Vlad had the ability to retire, to the amazement of his colleagues who did not understand this decision in the first moments. However, Michael Khodarkovsky thanked his playing partner and explained to the students who witnessed the game that in chess there are such moments and that they do not mean that the player is cowardly or uncompetitive if he gives up the game, but only shows that he understands very well well the evolution of the game and is aware of the moments when he has to give up.
The Step by Step Secondary School is one of the five educational units in which the methodology developed by the Garry Kasparov Foundation is used and condensed into a kit of three textbooks, within the pilot program carried out by the Step by Step Center and financed by the Superbet Foundation.
The program that started in February includes five educational institutions (three schools and two kindergartens) from several cities. 300 chess sets were purchased and distributed, and 10 of these are used in learning activities benefiting 200 refugee children from Ukraine.