Performance
Interview with Claudiu Miu – founder of Climb Again – "It was an immense gratitude for everything I received"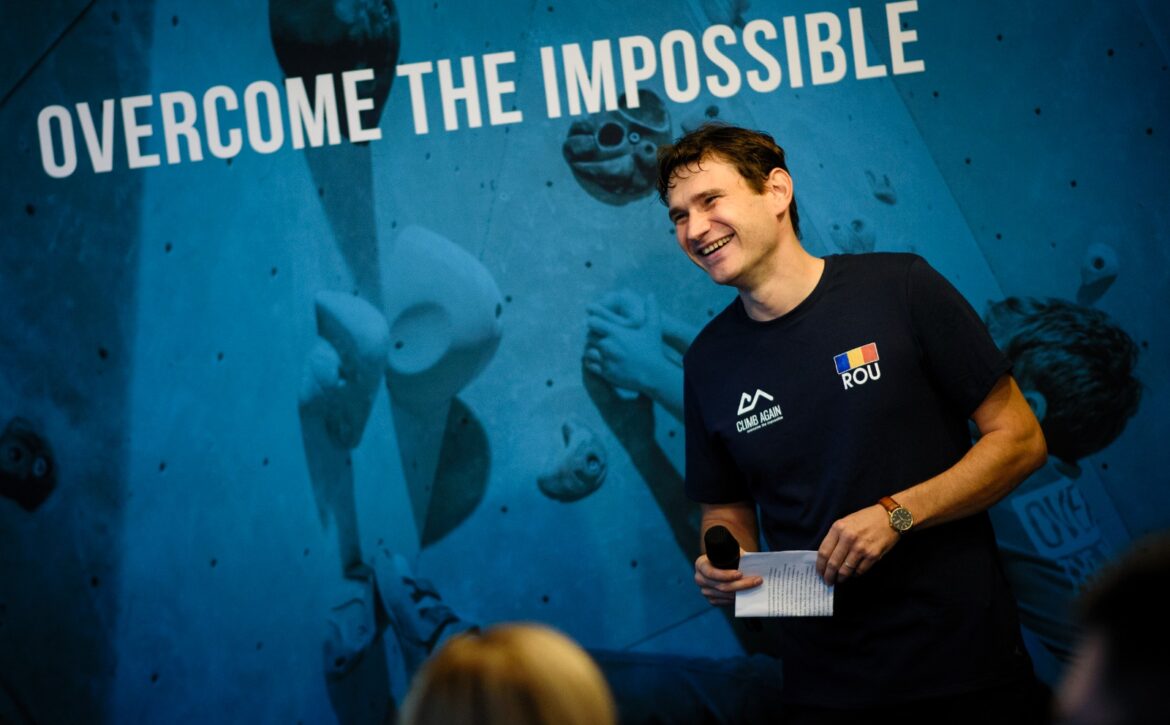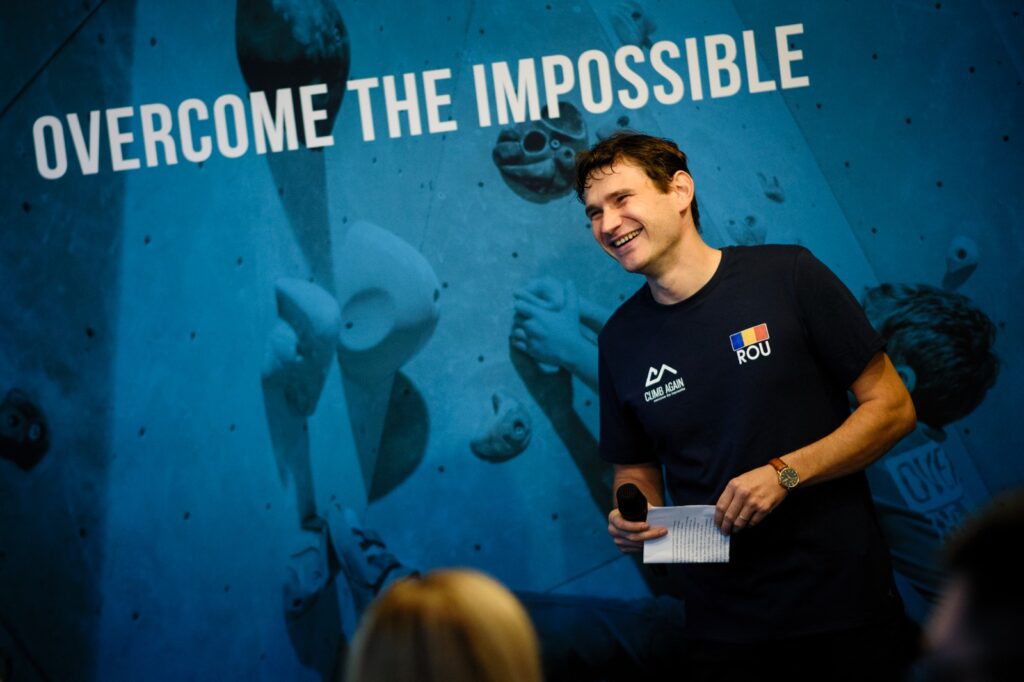 Climb Again is the largest project aimed at climbing among blind people in Romania. Everything started from Claudiu Miu's desire to offer humanity in the form of gratitude the good that he received in the hardest moments of his life.
Curiosity led us to invite Claudiu to join us in an interview to tell us the story behind the most beautiful project for the blind in Romania.
When did you make contact with the world of climbing?
"I went to the climbing gym since childhood. I was 12 years old when I went to a climbing gym in Bucharest for the first time with my brother. He was passionate about mountain walking, and climbing was part of his activities. After some time, he took me with him and we went to a gym in Grozăvești called Alpin Club Carpathic at that time."
Why the escalation? What impressed you about this sport?
"In the beginning I was very afraid of the unknown and the fact that I was working at height. I felt uncomfortable because of this. I also found the adventure fascinating and was impressed by the fact that I had to use a rope to climb. The balance, the falls, the technique, all impressed me in this sport. You always have to look for the shortest route, use all your muscles when climbing. I've always liked that there are routes with different degrees of difficulty and that you always have to find the easiest option."
What made you start the Climb Again project?
"I practiced rock climbing from a young age. I did competitive climbing and participated in junior and senior competitions. As a senior, I participated in the World Cup circuit for 2 years and was the Balkan champion. After this course, I got sick and could not continue with this passion. I had a pretty serious condition that was affecting my joints and I had to give up sports. This affected me very much in terms of sport and society, and the search for treatment took two years of my life. I finally found a solution to my problem and it felt great to get back on my feet. It was nice to be able to go back to the climbing gym. Even if I could no longer participate in competitions, I thought that the best thing I can do is to give disabled children the opportunity to get in touch with this sport. I fully benefited from the advantages of climbing and for this reason I thought of inviting young people with disabilities to the gym. Thus, step by step, the Climb Again team was formed. We started gathering members at the end of 2013, and in February 2014 we already had the team founded. I was motivated to continue this project for free because I felt grateful for the help I received and the fact that I was able to solve my medical problem. I was very happy to be able to walk normally without pain and to see people. My gesture was one of immense gratitude for all that I had received and I felt very determined to continue this project.
It was a strong push from the start. I really like that young people with disabilities have the opportunity to discover the sensational and that they can get to enjoy what life has to offer.
I really want all athletes to enjoy life no matter what medical condition they have. The greatest joy is that they end up not seeing themselves as victims and that they get over their disability."
How did you feel when you participated as a team in the first competition?
"The first competition was at the British championship with 2 juniors. It was an experience where I discovered what other blind communities are like. The following year I was with Răzvan Nedu at the World Championship and we had an experience that marked us both. He was not ready for such a competition, but I made the decision to participate to gain experience. Although we were aware that there was a risk of coming in last place, we wanted to make as much contact with the sports world as possible. It was a gain of time and experience for both of us, and when we came back we felt extremely motivated and got down to business."
Did you expect the Climb Again team to gather so many members?
"I didn't expect there to be so many of us and I didn't expect to have such a path. However, we knew from the beginning that we had a lot of potential. From the beginning we dreamed of being the best in the world and having a united and strong team."
What has been the greatest satisfaction you have had from establishing the Climb Again project?
"The most important achievement is that young people with disabilities who became successful athletes understood that they can help others in a similar situation. Those who became very good did not limit themselves to winning medals and decided to help others to become champions as well. The most beautiful thing is that they care about those around them."
What are your future plans for the Climb Again project?
"We want to go to children/young people with disabilities all over the country and give them the opportunity to go to a climbing gym. We would like to offer this experience to those who are isolated, without possibilities to feel the beauty of this sport. We are trying this in our rooms in Bucharest and Iași, but we also want to open a center in the mountains, in Nucșoara, Argeș. We think it will be more attractive for children in the mountains and we want this project to be similar to a sports camp. More than that, it will be a learning process for them in becoming independent."
What is your advice for Climb Again athletes?
"I tell them this from everyone's first climbing session. I told them to always believe in themselves because they can do great things with their lives regardless of their medical condition. I could say this is our motto. We help children and young people discover their potential and believe that every person with a disability can do something great with their life. From the moment they come to our classroom, we want to instill in them the confidence that they can evolve, learn and experience transformation in their lives."
In addition to sports performance and discipline, the Climb Again project is about compassion and giving to those around you.
Claudiu Miu shared with us some of his visions, and at 38 years old he can say that his dream and passion are becoming more and more complete every year.
This was the reason why the Superbet Foundation joined this project and has been supporting it for more than 2 years. We want all children with disabilities to have the opportunity to taste the flavor of life, gain independence and discover a purpose in the climbing hall.
We wish the athletes the best of luck in the upcoming competitive season and hope that the Climb Again team will grow in size as time goes on.