Performance
We cycled PLN 100 000 on our bikes!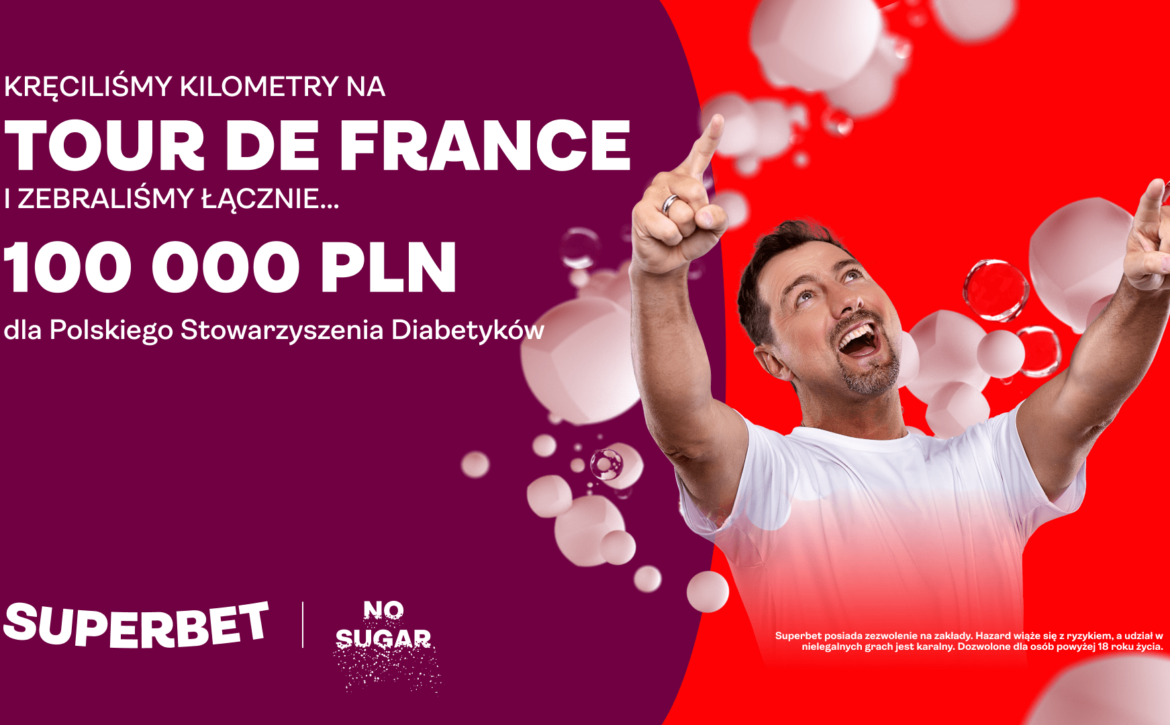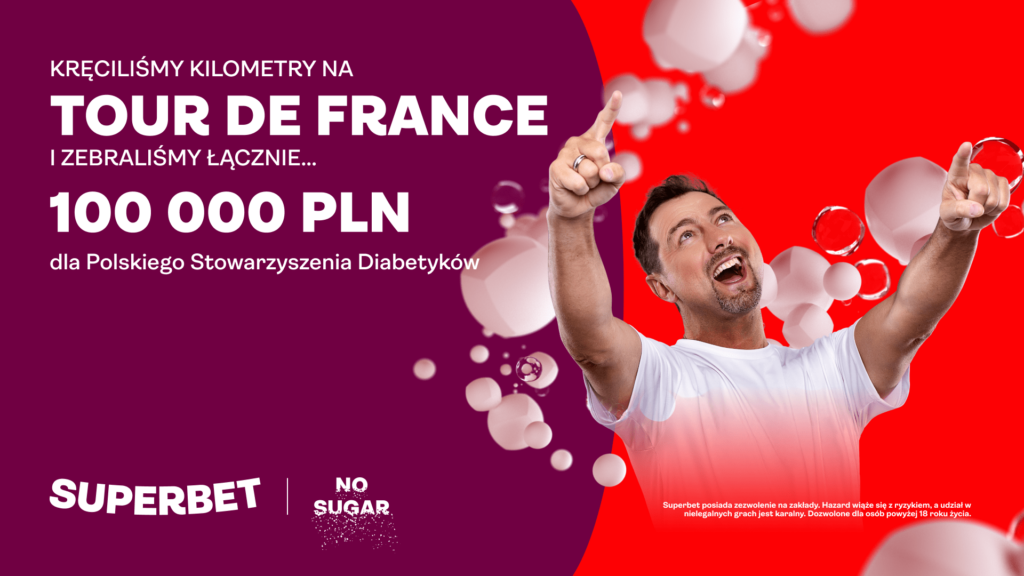 Tour de France for everyone! As part of the "No Sugar" campaign, throughout the most famous cycling race in the world, we encouraged people to complete kilometres on bikes to help diabetics.
The challenge was held between 1 and 23 July and exceeded the wildest expectations of its organisers. As part of the campaign, for every 340.4 km cycled, Superbet donated PLN 100 to a diabetes fighting organisation. Nearly 2,000 people participated in it, and almost half of them rode a minimum of 340 kilometres.
In total, as part of the campaign, cycling enthusiasts rode over 861,000 kilometres – an average of 865 kilometres per person. The three best participants rode a total of nearly 11,000 kilometres during the event. Each of them covered a longer distance than the cyclists in this year's race around France. The record holder, who took first place in the "Ride kilometres for a good cause!" campaign, rode 3,884.8 kilometres during the 23-day challenge.
The collected money was donated to the Polish Diabetes Association, which has nearly 350 branches and groups, bringing together approximately 60,000 patients in total. The donation by Superbet will finance two projects implemented in 2024. The first one is targeted at people with diabetes and their loved ones. Its aim is to educate patients, prevent diabetic complications and improve the quality of life with diabetes. The second project is training and improving the local branch leaders' competences.