Performance
Summary of the day – Superbet Chess Classic Bucharest 2022 – May 12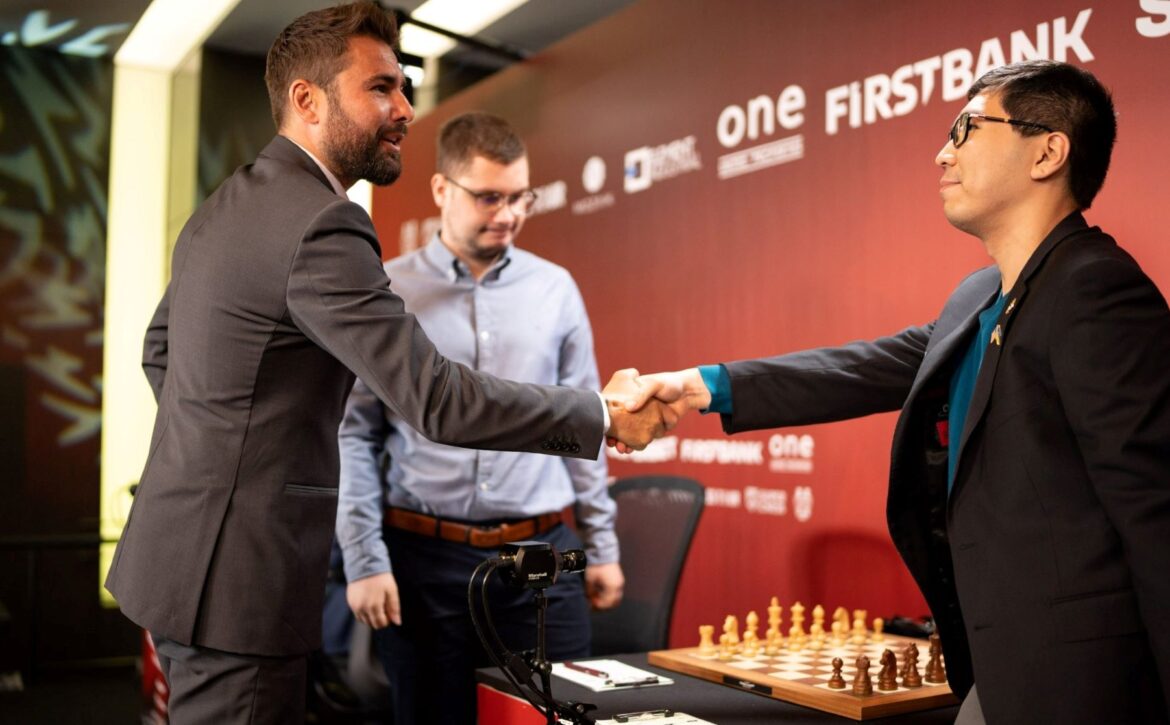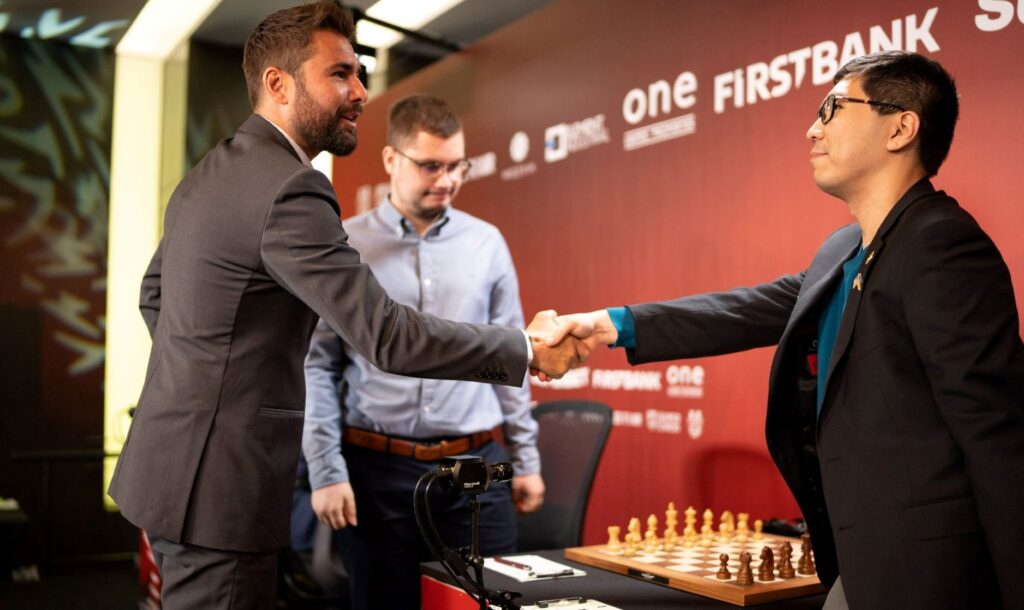 The number 3 was the lucky number in the 7th round of this year's Superbet Chess Classic Bucharest edition. The audience was surprised by the show created by Shakhriyar Mamedyarov, Maxime Vachier-Lagrave and Alireza Firouzja.
The three great masters of chess prevailed with a victory each in the 7th round, radically changing the ranking situation. This year we have the pleasure of witnessing a close fight until the last round, and the professionals from Bucharest are ready to delight us with a memorable final show in the Bucharest tournament.
I had the pleasure of having as a guest the great goalscorer of the Romanian national football team, Adrian Mutu, being the personality who made the first move in Bogdan Deac's match with Wesley So. 
Our compatriot was put in difficulty by the experience of the American chess player, but his presence of mind and analytical thinking helped him to bring the match to a draw.
Results:
Levon Aronian – Fabiano Caruana ½ – ½
Ian Nepomniachtchi – Shakhriyar Mamedyarov 0 – 1
Richard Rapport – Maxime Vachier-Lagrave 0 – 1
Bogdan Deac – Wesley So ½ – ½
Alireza Firouzja – Leinier Dominguez 1-0
Ranking:
1-2 Wesley So 4.5p; Levon Aronian 4.5p
3 Maxime Vachier-Lagrave 4p;
4-6 Bogdan Deac 3.5p; Fabiano Caruana 3.5p; Alireza Firouzja 3.5p
7-9 Ian Nepomniachtchi 3p; Leinier Dominguez 3p; Shakhriyar Mamedyarov 3p
10 Richard Rapport 2.5p
Media coverage: