Community
Over 100 oxygen concentrators and 3000 masks have arrived at hospitals in the country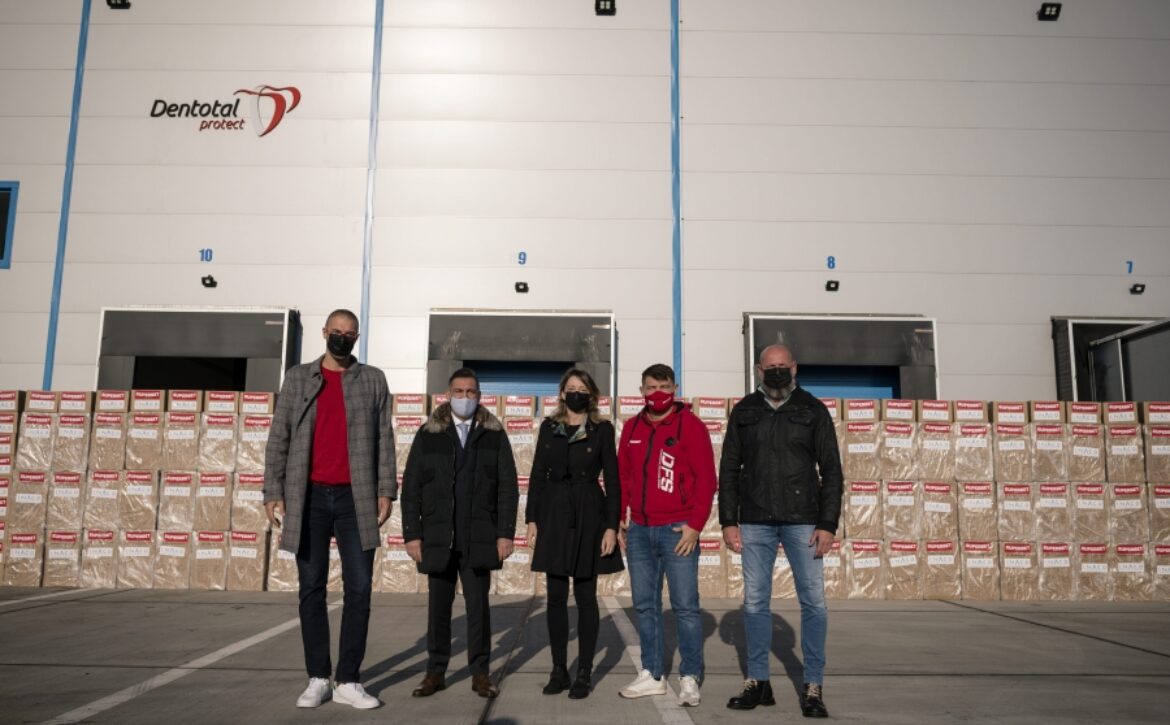 The Superbet Foundation is always ready to lend a helping hand!
The Sars-Cov-2 virus did not stop for a second from making victims. So we decided to once again give a helping hand to the heroes in white coats, those on the front line. The fight for them is more than exhausting. An effective device could help them in this endless battle in which hundreds of people fight for life every day. The 110 devices distributed to hospitals in the country give them the opportunity to fight the disease more effectively.
With confidence in our souls and hope for the best, we chose to equip 67 hospitals in the country with 110 oxygen concentrators and 3000 related masks, professional materials with which doctors can save thousands of patients.
Every life saved means a lot to us, which is why we decided to mobilize in record time to send the concentrators to the medical facilities in the country. At the beginning of November, we received a first shipment of 10 concentrators, devices that benefited hospitals in crisis situations, from the cities of Pitesti, Craiova, Turnu Măgurele and Timișoara. Until the middle of November, we managed to complete the distribution of another 100 oxygen concentrators and 3000 masks.
When the concentrators were distributed, dozens of volunteers from the Superbet Group were present, as well as important personalities from the world of sports: Ana Maria Popescu, Cătălin Moroșanu, Ilie Dumitrescu, Virgil Stănescu, Vali Moraru and Bogdan Stelea.
The Superbet ambassadors showed their support for the doctors on the front line and participated in loading the devices that were to be sent to the hospitals in the country.
The action initiated and financed by the Superbet Group, to which INACO and Dentotal contributed with the logistical effort, was received with gratitude by the medical staff.
"As the beneficiary of 3 concentrators and 90 oxygen masks, we would like to thank you for the joint efforts to manage the COVID19 pandemic and for the help provided. Being an emergency hospital, we are overloaded during this period, having between 250-300 positively confirmed patients under permanent observation. Some are hospitalized in hospital wards (ATI Covid, Intermediate Therapy, DTA) and another, waiting, at the UPU. The need for oxygen is very high", says Dr. Socea Bogdan, manager of the St. Pantelimon Emergency Clinical Hospital in Bucharest.
Every initiative counts, and we hope that the action of the Superbet Foundation will be a first step towards bringing the medical system to an optimal level in order to save the lives of as many patients as possible.
With a lot of caution, together we can get through this pandemic and bring back normalcy to our lives. We all miss the moments of full freedom, but our health and that of those around us is above all. Show that you care and take care of yourself!