Performance
CSU ASE Superbet Achieves Historic Double Championship in the Romanian Chess Superleague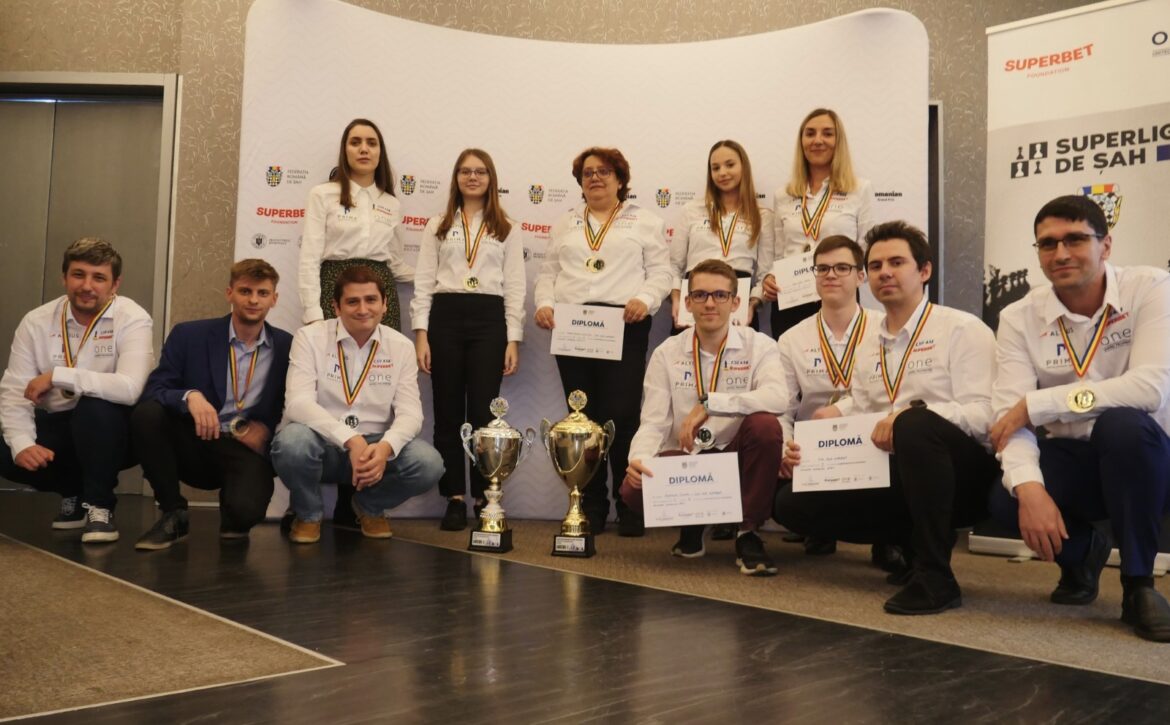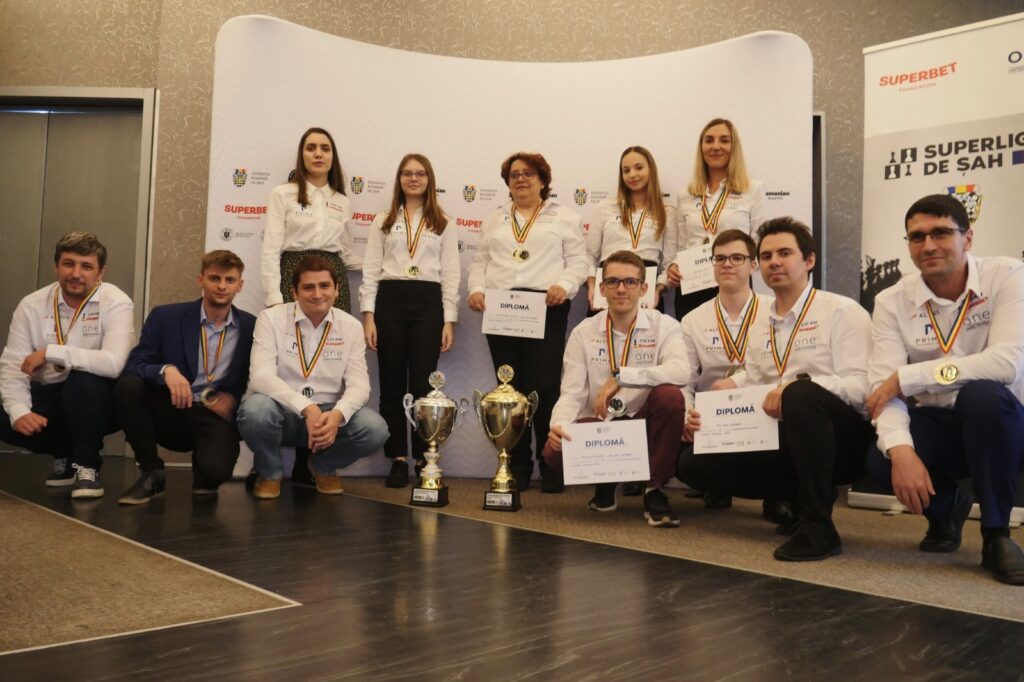 Our partner CSU ASE Superbet achieved a remarkable feat by winning both the male and female titles in the Romanian Chess Superleague. It was the first time that the university team had participated in this highly competitive event, and their triumph was all the more impressive for that fact.
The male team, consisting of Berkes Ferenc, Lupulescu Constantin, Jianu Vlad-Cristian, Pârligras Mircea-Emilian, David Gavrilescu, Mhnea Costachi, and Tiberiu Georgescu as captain, fought valiantly throughout the tournament, securing a crucial victory against last year's champions, Vados Arad, in the final stage. David Gavrilescu played a key role in the final game, securing a draw to clinch the title for his team.
The female team, comprising Irina Bulmaga, Cosma Elena Luminiţa, Alessia Ciolacu, Atalik Ekaterina, Rapport Jovana, and Andrada Popa as captain, also put on an impressive display, with Luminița Cosma securing a perfect game to put the team in the lead in the final match. Although their opponents from Arnia IT soon equalized, Irina Bulmaga's victory in the last game sealed the championship for the CSU ASE Superbet team.
The victory of both teams is a testament to the partnership between CSU ASE and the Superbet Foundation, and it underlines the potential of our SuperInvolvement to contribute to the growth and success of Romanian chess. 
Congratulations to the players, coaches, and everyone involved in this historic achievement!